Looking Back On Chinese Tourism In Cambodia: How did we get here and where do we go now?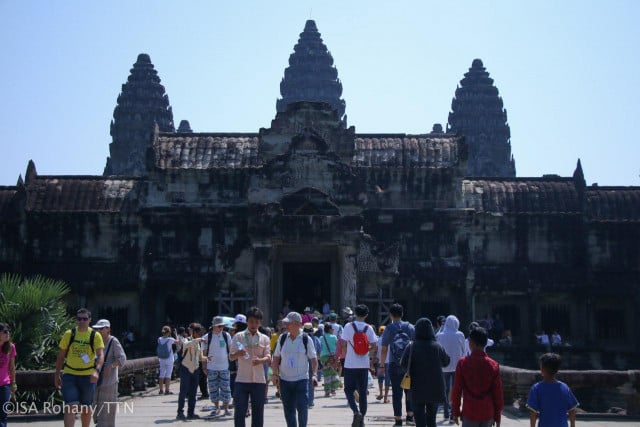 Jazmyn Himel
October 10, 2019 2:33 AM
PHNOM PENH--Chinese-Cambodian relations triggered the rapid growth of Chinese foreign investments in Cambodia. As a result Chinese tourists and businesses have become a ubiquitous aspect of everyday life in Cambodia.

Source: https://www.tourismcambodia.com/tourist-information/tourist-statistic.htm
2010-2012:
The exponential growth of Chinese tourists can be traced back to 2009, where China's Vice-President at the time, Xi Jinping offered loans of $1.2 billion US making it the largest foreign donor to Cambodia.
In July 2010 China erased more than $4 million in loans to Cambodia from the late 70s. December of that year a meeting between Prime Minister Hun Sen and Prime Minister Wen Jiabao established Cambodia and China as strategic partners "across a wide spectrum of sectors".
2013:
In 2013 the Cambodian Ministry of Tourism released its 5 -year strategic plan to increase Chinese tourism.
The plan included targeted marketing towards Chinese tourists along with relaxed immigration forms, Chinese street signs and even airport announcements in Chinese. As a result, Chinese tourism within Cambodia had risen by 38.7% from the previous year.
Staying true to the 2010 agreements Chinese investment in Cambodia reached $2.9 billion in 2013 making them the largest foreign investors in the Kingdom.
2014:
2014 saw increased Chinese development and investment within the coastal city of Sihanoukville. Chinese investment came in the form of casinos, condominiums and hotels aimed at serving Chinese tourists exclusively.
As Chhay Siv Lin, (President of Cambodia's Association of Travel Agents) states "Unlike Europeans, Chinese tourists prefer to gather wherever they go and open their services (not using local services), like restaurants and hotels".
Non-Chinese tourists started to be driven out by the overcrowded Chinese presence in cheaper hotels and the destruction of previously popular backpacker beach bars and hubs in the area.
With little opportunity to own businesses in these areas, tourism remains the only means of making a living for many locals. Chhay Siv Lin notes, "tourist generated profits are also returned to the Chinese who invest in those services".
2016:
The Cambodia/China Tourism Pact was signed between Cambodia's Ministry of Tourism and Shanghai's Spring International Travel Service Group in 2016. The pact focused largely on the promotion of direct Chinese/Cambodian flights.
2017:
Cambodia and China signed seven agreements on June 13th to encourage "bilateral trade" with a goal of 5 billion US dollars by 2017.
2018:
Casinos within Cambodia increased by 53% in 2018 due to the 150 licenses granted within that year alone. With over 80 casinos residing in Sihanoukville, the city accounted for a large percentage of the casino growth.
Coincidentally, Chinese tourism was at an all time high with a 67.2% increase from the previous year.
Non-Chinese tourists had decreased by almost 5%. However, the total tourism revenue amounted to 4.3 billion USD by the end of 2018, a 19.8% increase from 2017.
Graph Source: (Ministry of Tourism Annual Statistics for 2018) https://www.tourismcambodia.com/img/resources/cambodia_tourism_statistics_2018.pdf
2019:
In July, Chinese company: Shanxi Mechanization Construction Group won a bid to construct the new Siem Reap International Airport, which plans to be the largest in the country.
On August 18th, an online gambling ban was announced to prevent extortion. According to Pheap Aun from Radio Free Asia the result was 6000 Chinese nationals leaving daily since the ban's announcement.
Prime Minister Hun Sen had announced a ban on August 28th on foreigners working 10 categories of informal self-employed jobs. The ban was revoked by Cambodia's Ministry of Labor and Vocational Training on October 5th due to an increase in demand for: "foreign expertise and technology in the service sector to attract investment".
Chinese investors are increasingly outnumbering Khmer businesses in cities. In 2019 it was reported by Hin Pisei from the Phnom Penh Post that Sihanoukville businesses are now 90% Chinese owned.
Chinese tourism in Cambodia shows no signs of slowing down. In June, Cambodia's Ministry of Tourism announced a Strategic Plan in collaboration with Tourism Institute of Yunnan at China's International Forum.
The plan includes human resource focused development through "strategic training plans in the tourist sector, enhanced tourism law enforcement and the creation of tourism universities".
The strategic plan has a goal of hiring 1.5 million individuals in Cambodia's tourism sector by 2030 as part of the effort to meet the United Nations sustainable development goals.
Related Articles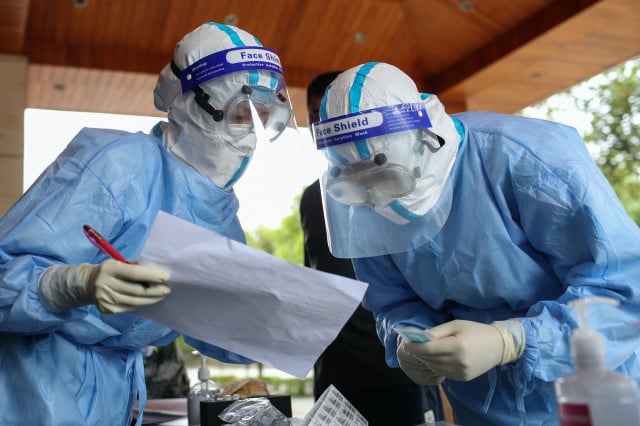 September 28, 2020 7:23 AM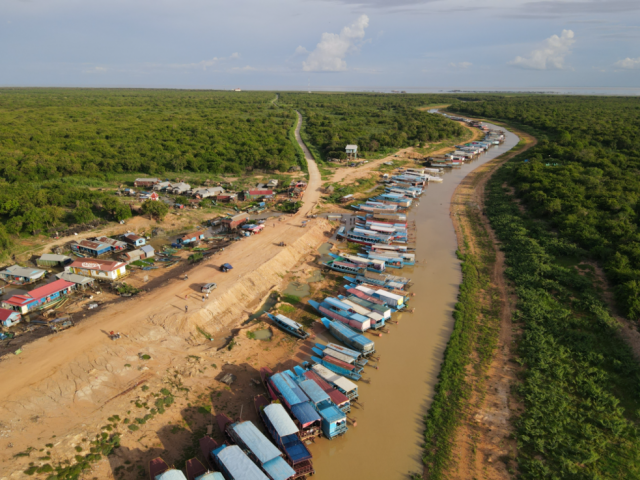 September 17, 2020 1:06 PM