Looking into Cambodia's New Generation of Politicians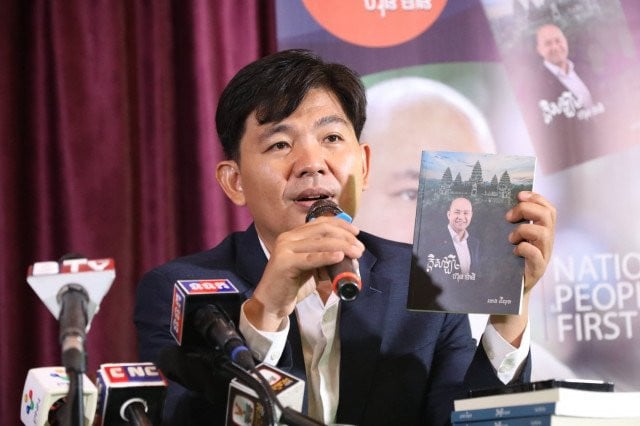 A book released this week features one of its prominent members: Hun Many
PHNOM PENH–ThmeyThmey News on April 28 launched a book on a member of the new generation of statesmen in Cambodia, Hun Many, looking into his focus and what may be expected of him and his generation of politicians in the future.
"As journalists, we have a tendency to observe the changes within the context of socio-politics," said Leang Delux, co-founder of ThmeyThmey News and the author of the book entitled "Hun Many's Hope."
"That is why during the national election of 2013, we began to see the presence of the new generation of politicians," he said. "Among them was His Excellency Hun Many."
Being the youngest son of Prime Minister Hun Sen and a parliamentarian who represents Kampong Speu Province at the National Assembly, it seemed important to look into who Many is and stands for, Delux said at the press conference held at the ThmeyThmey News' office.
The title of the book was selected at the conclusion of hours of research to gather information, which included an interview with Many, interviews with people around him and accounts of eyewitnesses.
"Generally speaking, Hun Many's hope is to see Cambodia being prosperous and developed as well as a sovereign entity acknowledged by the international community," Delux explained. "Furthermore, it is also a hope to see the livelihood of the Cambodian people being improved and to witness Cambodian youths having the opportunity and the capacity to be educated and compete with other actors regionally and internationally."
The idea of the book came to Delux in late 2019 when he started to notice the work being done by Many in terms of social and humanitarian, volunteering as well as youth initiatives, he said at the press conference. "The physical work of writing this book started during COVID-19 as I had more free time, and it took me two years to complete it," he said.
The cover of the 255-page book features a smiling Hun Many with the famed Angkor Wat monument in the background. As was mentioned at the press conference, the book also aims to promote reading among Cambodians and serve as an archive document for future researchers who will want to look into the country's politics in the early 21st century.
Thmey Thmey outlet has published several books over the years ranging from a book on the late King Norodom Sihanouk, and poems on today's technological age, to the life stories of the caretakers and villagers of Angkor Archeological Park.
Published in color, the book "Hun Many's Hope" is now available in Khmer at the pre-order purchasing price of $4. An English-language version may be available in the near future.
Related Articles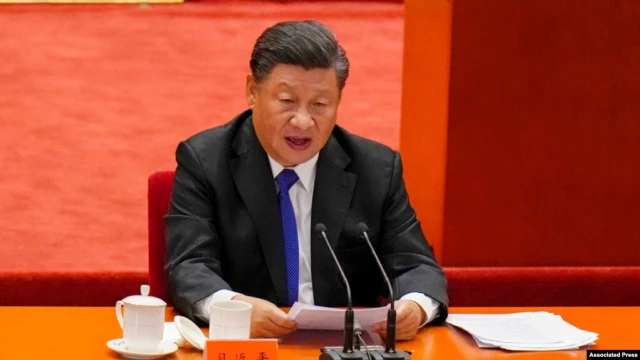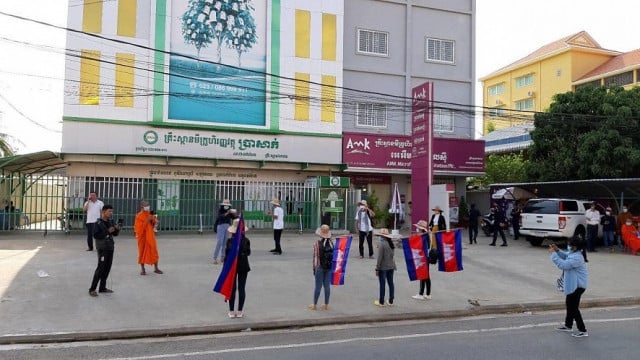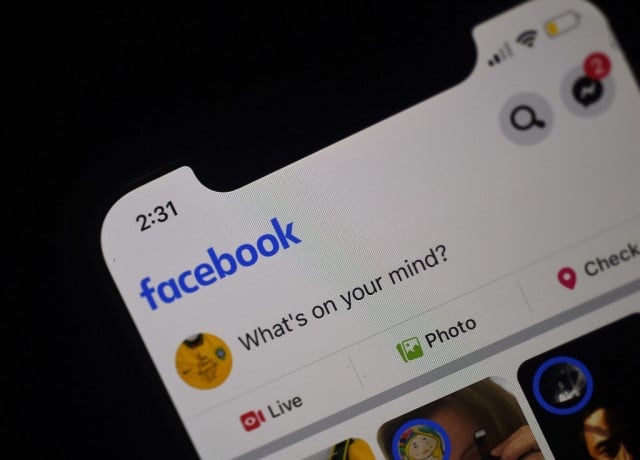 December 28, 2020 9:47 AM