Lost baby elephant rescued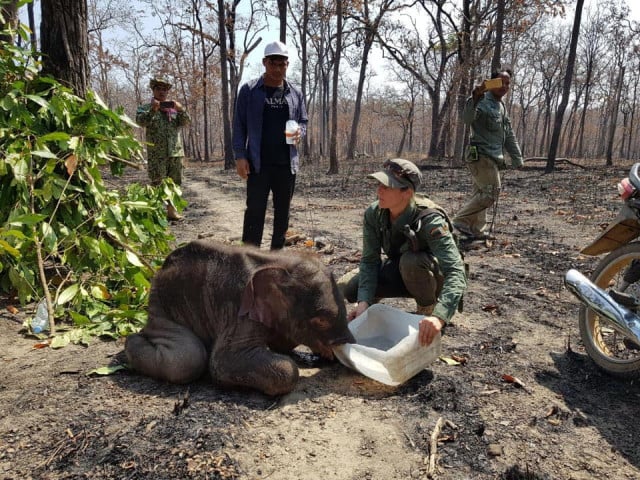 Lay Sopheavatey
January 19, 2020 8:53 AM
Rescue follows recent discovery of dead baby elephant along border between Ratanakiri and Mondulkiri provinces

PHNOM PENH --A week-old baby elephant has been rescued in Mondulkiri Province after becoming separated from its herd, the Ministry of Environment said Sunday.
Ministry spokesman Neth Pheaktra said the elephant was found on Thursday at the Phnom Prich Wildlife Sanctuary.
"Veterinarians and park rangers have been carefully taking care of the elephant calf and are waiting for its mother to come back and reintegrate it into the herd," he told Thmey Thmey.
"If the herd or mother doesn't return, our rangers will continue to look after it and find a safe place for it."
The elephant was rescued a few days after another baby elephant was found dead along the border between Ratanakiri and Mondulkiri provinces.
Villagers said the carcass was discovered about 10 days after a herd of 20 to 30 elephants crossed from O'Yadav National Park to Mondulkiri.
Related Articles