Mahathir see US-China trade war as 'waste of time'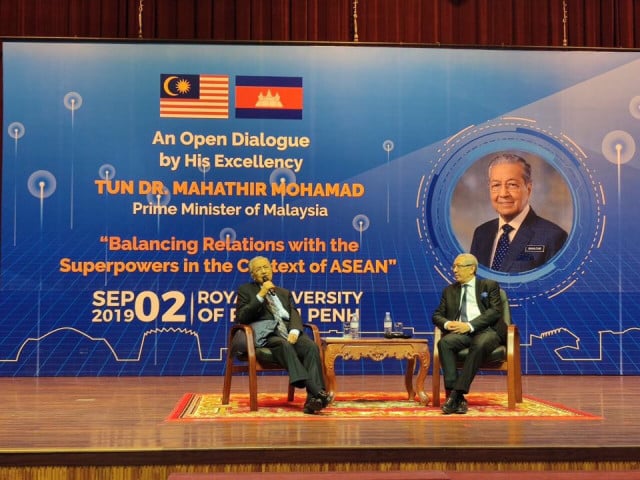 Thmey Thmey
September 2, 2019 12:02 PM
Malaysian prime minister says ASEAN can provide 'good market' for products of ASEAN countries

PHNOM PENH -- Malaysian Prime Minister Mahathir Mohamad said Monday that the US-China trade war was unproductive and that ASEAN should rely more on its own markets.
"The trade war is a waste of time, a waste of money and very unproductive," he said in an open dialogue with students at the Royal University of Phnom Penh.
Mahathir said he hoped China and the United States "see sense and stop these silly things and try and negotiate or have arbitration or settle things in a court of law."
The Malaysian prime minister said trade wars between big powers had impacts on smaller countries.
"So we are suffering," he said. "We need to have good access to the markets of the world.
"If we cannot have the access to other markets, ASEAN itself can provide a good market for the products of ASEAN countries.
"I think that ASEAN should come together to decide on industrialization so that we can produce our needs largely by ourselves," he said.
Related Articles