Malaysian PM to visit Russia to boost economic cooperation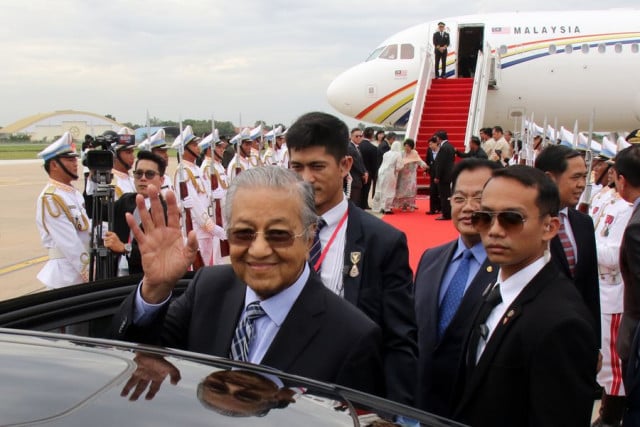 Xinhua
September 4, 2019 7:48 AM
KUALA LUMPUR -- Malaysian Prime Minister Mahathir Mohamad will make a three-day official visit to Russia for the 5th Eastern Economic Forum (EEF 2019) in Russia's Vladivostok, the Malaysian Foreign Ministry said on Wednesday.

Mahathir will be in the country between Wednesday and Friday, accompanied by several members of his cabinet, the ministry said in a statement.
The 94-year-old leader is scheduled to deliver a keynote address during the forum's plenary session alongside Russian President Vladimir Putin and other leaders. Bilateral talks are also to be held.
"The visit to the Russian Federation will provide an opportunity for Malaysia to discuss and exchange views on bilateral, regional and international issues of mutual interest. It is also a great platform to attract new business opportunities, investments, and new partnerships, especially in the field of science and technology, in line with the development of Industrial Revolution 4.0 (Industry 4.0)," it said.
Founded by Putin in 2015, the annual EEF has served as an important venue for face-to-face dialogue among politicians, business executives and experts for Far Eastern development and regional cooperation.
​
Related Articles