Malaysia's Prime Minister to Visit Cambodia Next Week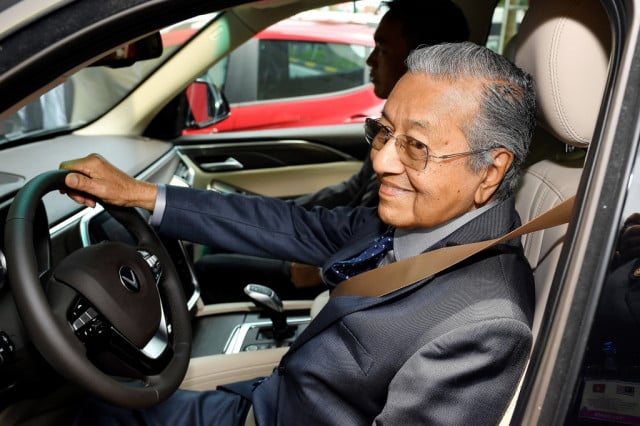 Phnom Penh -- Malaysia's Prime Minister Mahathir bin Mohamad will make an official visit to Cambodia next week at the invitation of Prime Minister Hun Sen.

According to a press release issued Friday by Cambodia's Ministry of Foreign Affairs and International Cooperation, Mahathir, who is due to arrive on Sept. 2, will hold bilateral talks with Hun Sen on several issues concerning the two countries, and discuss regional and international matters of interest to both Cambodian and Malaysia.
Mahathir and Hun Sen are expected to witness the signing of several documents and to hold a joint press conference, the ministry's press release stated.
Mahathir will also pay a courtesy call on Say Chhum, the country's acting head of state, and on Heng Samrin, president of the National Assembly.
During his visit, the Malaysian prime minister will give a conference at the Royal University of Phnom Penh. According to the university's Facebook page, he will address the issue of "Rebalancing Relations with Superpowers in the Context of ASEAN."
Mahathir is scheduled to leave the country on Sept. 4.
​
Related Articles