Mao Lina: Family Tragedy to Business Success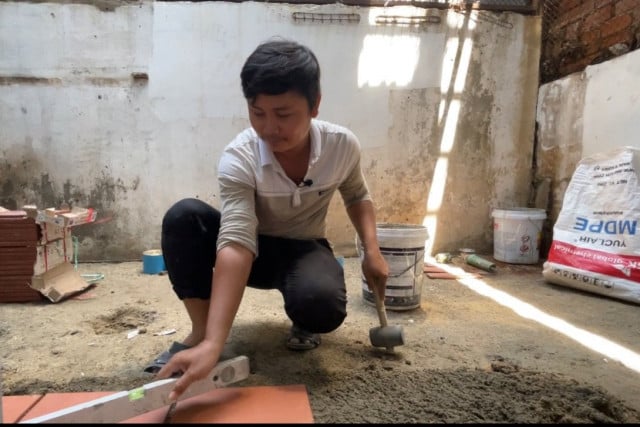 Accountancy student turns to construction contractor
PHNOM PENH – When Mao Lina was starting university studying accounting in 2012 his father died. The burden of feeding a family with his mother and younger brother fell to him and his sister.
However, Lina did not drop out of school and used the construction skills he learnt from his father to make a living and eventually build up a successful business.
His latest project, on which he has been working for more than a month, is restoring a two-story house in Phsar Doeum Thkov commune which had been abandoned for many years.
On the ground floor, a worker is removing old paint from a metal door and preparing to apply a new coat while playing YouTube songs sung by Keo Sarath on his phone. At the back of the house, two workers use rubber mallets to tap tiles they are laying.
On the first floor, the electrical team is connecting light bulbs. On the second floor, which has a rusted galvanized roof, another team is cutting steel with a machine, making a noise so loud that it hurts your ears.
Lina, 29, has to go up and down to supervise the work and has to do some work himself – helping to prepare tiles and moving bricks upstairs with a machine.
In 2007, when Lina was 14, his father took him to sites to help him and to learn the skills but when his father died of an illness times were hard for the family.
Lina, who was 19 at the time, became the family's pillar with his sister, who was a garment worker. Taking care of an old mother and a younger brother while just starting studying accounting, Lina had to inherit the construction business.
"At that time, I did not know much about construction work. Later on, I secretly learned from others over time," he said.
"I learnt from tile layers, from painters and from electricians and then I dared to venture out and build a house for a customer.


"I inherited this job from my father, because before he died, he had customers and they felt sorry for us. They let me keep building houses until I have many workers today."
In these circumstances, Lina had no choice but to study this field in which he already had a foundation. It is only now that Lina is grateful to his father for always taking him to construction sites. Lina also took credit for not being lazy.
"At that time, if I did not go to work with him, I would not understand the construction work and wouldn't be what I am today," he said as he laid tiles.
Being a construction contractor like this father made him independent and self-reliant, especially having enough time to take care of his mother and his wife and child.
Lina wants to say that children should diligently learn from their parents if their parents have any skills or career. They can learn skills and use them to help their parents. Lina says this is very good for young people, citing his own case as an example.
Unfortunately, Lina was not able to use the accounting skills but now he has more than 20 team members.
He said the amount of work in his sector was huge. Sometimes he could not complete a job on time and asked a client if he could wait but he didn't want to start on a house and move on to another because it could damage his reputation.
"Most homeowners wait for me. Wherever the house is located, they still contact me," he said. "The house we build for them is of quality and affordable. The most important thing is that we do the job until the owner is satisfied. So, I have work to do every day."
Lina is now busy with his construction career and he has not considered changing it.
Married with a 4-year-old son, he is thinking of expanding the team or upgrading the business. Financial capital is the key but not an impossible hurdle for Lina who is determined to work hard to build high quality homes to attract more customers and increase his income.
Related Articles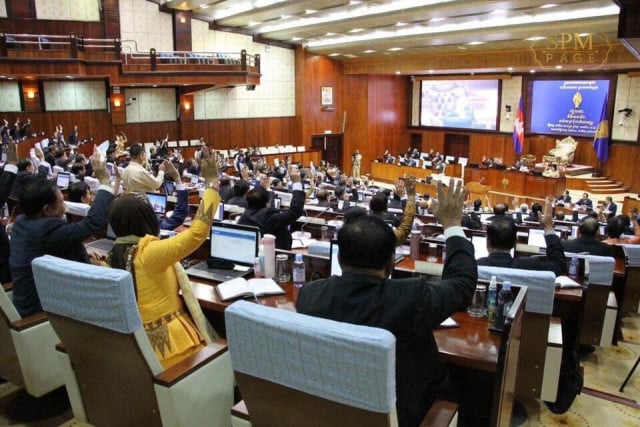 December 26, 2021 3:41 PM