Mekong levels downstream still close to record lows: MRC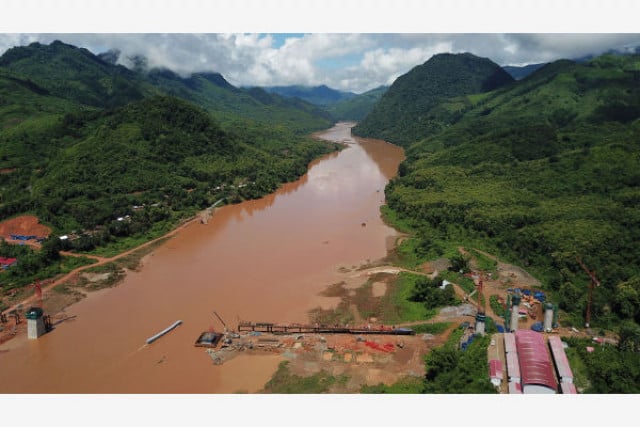 Report sees combination of factors and calls for 'further work to clarify the issues' — especially with regard to northern Lao tributaries

PHNOM PENH - Mekong water levels in Cambodia rose during the week ended Tuesday but remained close to record lows at downstream locations, according to the Mekong River Commission (MRC).
In a weekly report, the MRC said rainfall boosted water levels by between 20 and 70 centimeters at Stung Treng, Kratie, Kompong Cham and Phnom Penh stations on the Mekong, Bassac and Tonle Sap between August 5 and 12.
Mekong water levels at Stung Treng, Kratie and Kompong Cham rose above historic lows between 1980 and 2018.
MRC chart showing water levels so far this year at Chaktomuk (in red) compared with average since 1980 (black) and Mekong's previous record low flow in 1992
But water levels were still "close" to historic lows at Chaktomuk on the Bassac, Phnom Penh Port and Prekdam on the Tonle Sap and Neak Luong on the Mekong.
The report noted that the station in Chiang Saen in northern Thailand was also below record lows due to low inflows from upstream in China.
Reduced flows from China's Jinghong Hydropower Station — announced for Sunday to Thursday this week — were having a "strong impact" at the Thai station.
These flow reductions could be seen in gradual declines in water levels downstream to Vientiane in Laos and Nong Khai in northeast Thailand, the report said.
China: only 16 percent of Mekong flow
But it also noted that China usually accounted for about only 16 percent of the Mekong's water during the wet season, with tributaries and rainfall having a stronger influence.
It added that low flows this year were likely to caused by several factors — low rainfall, hydropower operations and storing water in reservoirs upstream and in tributaries.
The report called for "further work to clarify the issues" with specific attention paid to conditions in major Mekong tributaries in northern Laos.
Related Articles