Men's Indoor Volleyball in Silver, Cambodia's Tally over 100 Medals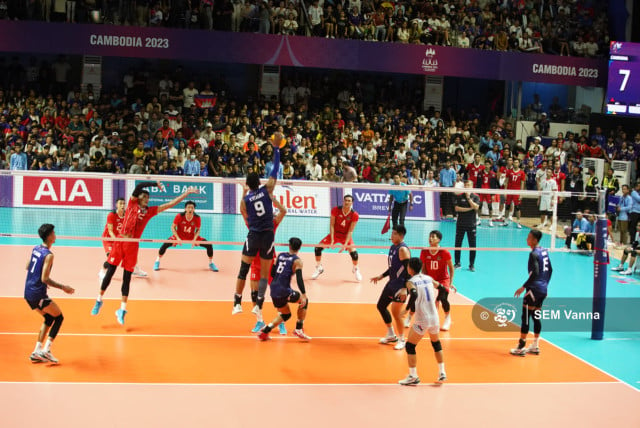 PHNOM PENH – Cambodia took the silver medal in the Indoor Volleyball Men's contest, after losing in the final to regional heavyweight Indonesia, the title holders from the 31st Southeast Asian (SEA) Games last year in Vietnam.
The home team conceded to the defending champion in a three-set match held at Olympic Indoor Hall on May 8, losing 25-21, 25-10, 25-15.
But the men's team made history by reaching the finals for the first time while it is the SEA Games' first-ever edition in the country.
In the group stage, Cambodia won its matches against Singapore and the Philippines but lost to Indonesia. Both teams eventually proceeded to the semi-final where Cambodia beat group B's Thailand in a thrilling five-set comeback on May 7.
Earlier that day, Indonesia outplayed Vietnam 3-0 to set a rematch for the gold medal.
Despite being unable to grab the gold, Cambodia has made remarkable progress compared to the previous SEA Games edition in Vietnam, when the men's team finished 3rd by beating Thailand.
Vietnam, which won the silver medal last year, claimed the bronze tonight by beating Thailand in 3 sets: 25-18, 25-20, 25-20.
As of May 8 in the evening, Cambodia has a total of 101 medals and remains at the top of the SEA Games medal standings.
The host country has gathered 37 gold, 31 silver and 33 bronze medals.
Related Articles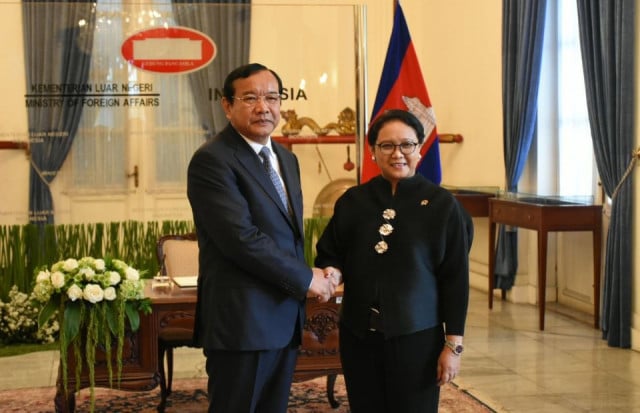 November 28, 2021 5:00 PM
September 21, 2023 4:08 PM