Minister Appointing Own Children to Ministry Accused of Nepotism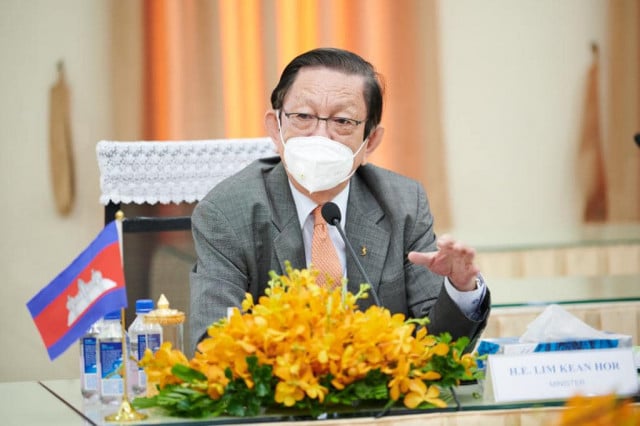 Water Resources Minister Lim Kean Hor hired two of his children as a secretary of state and undersecretary of state, prompting a wider discussion on Cambodia's endemic corruption problem
PHNOM PENH--Minister of Water Resources and Meteorology Lim Kean Hor came under fire after two of his own children were appointed to prominent positions at the Ministry of Water Resources and Meteorology on Jan. 21, which analysts have warned will further entrench Cambodia's culture of corruption.
Lim Linda has become a secretary of state in her father's ministry while Lim Kanbera is now an undersecretary of state at the Water Resources Ministry, according to a Royal Decree signed by King Norodom Sihamoni at the request of Prime Minister Hun Sen.
Am Sam Ath, monitoring manager of rights group LICADHO, said that he was concerned due to the impact this will have on the public's perception of the ministry, as well as on those working in the Ministry of Water Resources and Meteorology who may have similar abilities to Kean Hor's children, but lack the network of patronage apparently needed to progress in their careers.
"So much [criticism] has been raised as the newly appointed officials are the children of the minster himself. This appointment might affect the feelings of the other officials in the ministry who have many years of experience and are qualified for the positions but did not get them," he said.
The abilities of Kean Hor's daughter and son remain unclear, but irrespective, Sam Ath said it is inappropriate for a government minister to hire his own children.
He added that it has been criticized as an act of nepotism, in which relatives or family members are granted a high position in a ministry or institution by way of favoritism rather than ability.
Yong Kim Eng, president of the People Center for Development and Peace, said nepotism is a serious issue and that proper actions need to be taken immediately as the government attempts to promote an anti-corruption policy.
Moreover, family members working in the same institutions pose a greater risk to corruption and can result in the institution functioning less effectively due to the close ties of those running it, Kim Eng said.
"If this practice continues, it will exacerbate the conflict in public politics and may also affect the feelings of the people, which can lead to social divisions and even national divisions," Kim Eng said. "If we want effective public institutions and administration, nepotism must be eliminated."
In the past, Kim Eng said, people fought for equal access to jobs, but Cambodia has consistently failed to stamp out this form of corruption, despite declaring itself a democracy.
This comes just a week after the government lashed out at Transparency International's 2021 report which found Cambodia to be the most corrupt country in ASEAN and one of the most corrupt in the world.
Phay Siphan, the government spokesperson who claimed Transparency International's report was exaggerated last week has since come out to defend nepotism in the Ministry of Water Resources, saying that Kean Hor's children taking top ministerial jobs is "not worrisome" as the positions are "political, not administrative."
Siphan then suggested that Linda and Kanbera are appointed by the political party—the long-ruling Cambodian People's Party—and do not have the power to control national projects. He also added that the two will be trained before they're able to officially carry out their duties.
"Their mandate will be terminated when the mandate the government or the minister ends," Siphan said. "These positions have no administrative power, and the duty is indicated by the minister. It is not a burden as they just come in to facilitate the work of the minister."
Neither of the minister's children have to pass a state entrance exam, Siphan said, because they are political officials, not government officials. He then said that the government needs competent staff from a younger generation who will sincerely serve the state.
"This is purely political, not administrative," said Siphan. "Some political officials have salaries while some do not. They just join the government but have no authority to control the officials in the administration. They sometimes do not even have their own offices. Their roles will not affect the promotion and performance of the other administrative officers."
Siphan did not disclose whether Linda and Kanbera will receive salaries for their positions, but the 2017 Law on Financial Management saw the salary of a secretary of state rise to $850 per month while undersecretaries of state received $700 monthly.
But Siphan's apparent distinction between political and government staff—in a country ruled by one party for in excess of three decades—will not convince the public, Kim Eng warned, saying that the political appointments would have received far less criticism had Kean Hor's children been handed roles in other ministries or institutions.
"Usually as relatives, important tasks are entrusted to each other, still making it seem as if there is no transparency," he argued. "On the other hand, they still have the power in hand as the minister will assign them to lead the technical officers."
Meanwhile, Pech Pisey, executive director of Transparency International Cambodia, said that it is essential for recruiting or promoting the officials in public offices based on merit and competence of individual candidates.
"An equal opportunity should be given to everyone within or outside the ministries in order to attract highly qualified applicants who will boost the government's performance of its public duties," he said.
Pisey said that Cambodia can face a brain drain if fair competition is not given enough attention as more and more highly qualified individuals will either move to the private sector or simply leave the country in search of better opportunities—further condemning Cambodia's human resources capacity to stagnation.
Mam Sitha, President of Cambodia Independent Anti-Corruption Committee (CIACC), said this is a bad habit of the power of worthless victory.
"This appointment is an injustice and uncompetitive—it's nepotism, leading to corruption, and the problems will be put on society," she said, adding that it was unfair to steal opportunities from people who may have worked for them.
Corruption has become more of a hot topic issue recently, with the head of the Royal Academy of Cambodia accusing several government officials of stealing land in the Tonle Sap's flood forest region. This prompted Hun Sen to order an investigation in December 2021 that found some 40,000 hectares of flooded forest encroached upon, but only two police officers were jailed in response.
Similarly, a Battambang Provincial Hall official in January 2022 reportedly resigned over what he felt was an unacceptable level of nepotism in the local administration, leading to calls for an investigation from analysts, although the government has instead suggested it will investigate the whistleblower.
While low level corruption, bribery and nepotism have all been deeply entrenched in Cambodian society for decades following the fall of the Khmer Rouge's genocidal regime, experts warned that dwindling job prospects and a significant slowing of economic growth due to the COVID-19 pandemic would lead to more bribery, particularly in order to access basic services.
Even one of Hun Sen's prime ministerial advisors called for more investigations into allegations of corruption following a string of land rights abuses in Mondulkiri Province, where a district governor was accused of stealing and selling the land of indigenous communities in January 2022.
On top of this, Cambodia's Anti-Corruption Unit recently found one of its own staff members to be guilty of engaging in corruption, while separately asking the vice president of the National Defense University to clarify irregularities after accusations surfaced that he had taken bribes from students and staff.
Related Articles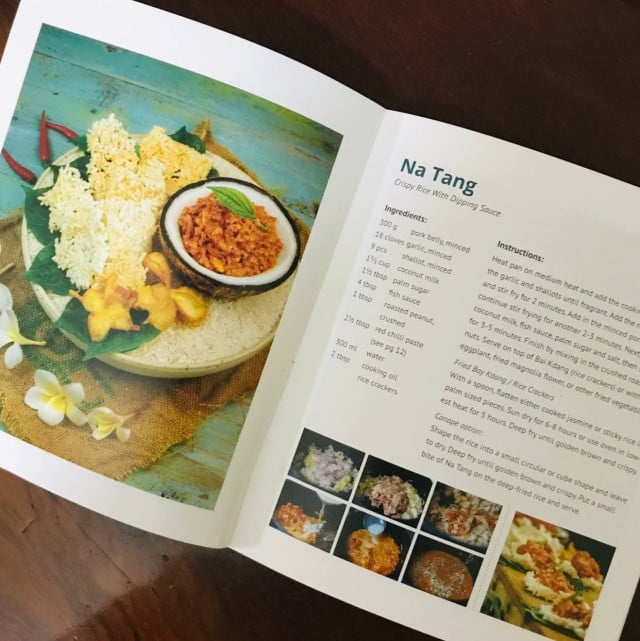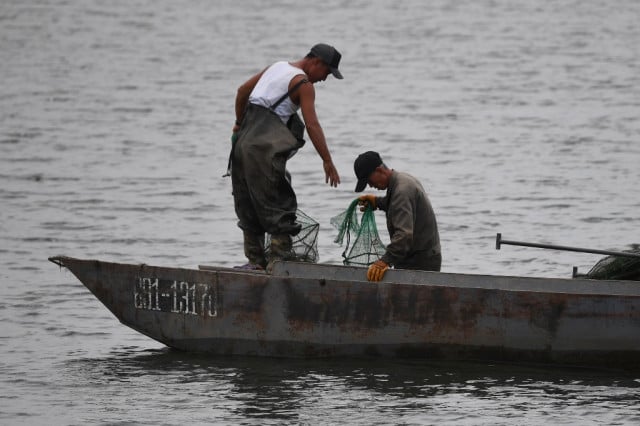 September 27, 2019 8:22 AM