Minister tells schools to stop selling unhealthy food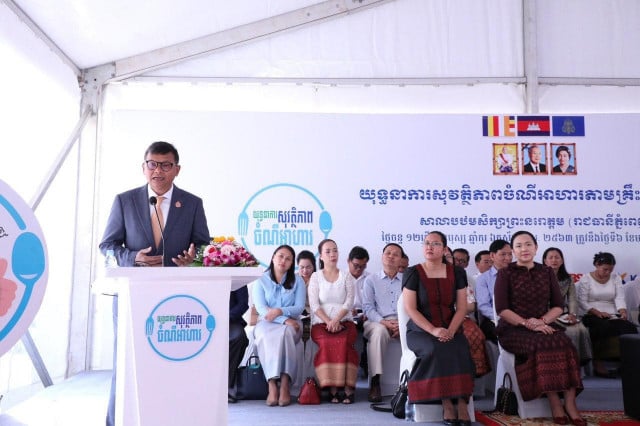 Phoung Vantha
January 6, 2020 11:32 AM
Hang Chuon Naron says ban includes sweet drinks

PHNOM PENH - Education Minister Hang Chuon Naron urged school principals Monday to check food and beverages sold to students to protect their health.
"The ministry has set up a campaign to promote food safety in schools by banning food which has expired or has no clear source of origin, all kinds of energy drinks, sweet beverages, alcohol, tobacco products and food with a lot of chemicals," he said.
The minister said all principals would have to work closely with health centers or the Ministry of Health to check food and beverages and educate vendors.
"The principals have to be strict once finding out that a vendor sells bad food. Don't allow them to sell at the school anymore," he said.
The minister also said that all schools should teach students about hygiene and healthy food.
Related Articles