Minister warns corrupt officers and vehicles without proper technical inspections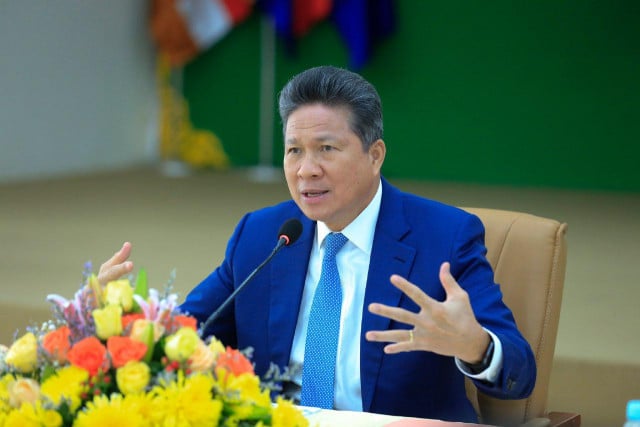 Phoung Vantha
December 13, 2019 3:10 AM
PHNOM PENH --The Minister of Public Works and Transport, Sun Chanthol on Thursday urged drivers to technically inspect their vehicles on time and warns that corrupt officers will face the law.

"Please bring your car to an inspection center on time. Our technical officers will fine if we find a car without technical inspections," he said.
He also strengthens the implementation rules of law on officers who do not respect their duties and are corrupt. He will monitor and commit to fighting those cases, there will be nationwide weighing machine stations to catch officers who are corrupt with overweight vehicle owners.
"It is time to practice the fifth approach, 'surgery' of prime minister Hun Sen, are self-reflection, showering, exfoliation, surgery, treatment.[..] firmly committed to implementing". he said.
At the Speaking inauguration Ceremony for official use of Vehicle Specification Control Center Russey Keo, said there were around 30 thousand cars out of date for technical inspection.
The ministry statistics showed that in 2017 there were 229,444 vehicles, in 2018 there were 318,394 vehicles, and in 2019 there were 316,958 vehicles that were technically inspected. There were 302,840 vehicles that were out dated for technical inspection.
The number of vehicles registered were 790,342 as of November 30, 2019.
Related Articles