Ministry of Health Finds No New Cases of COVID-19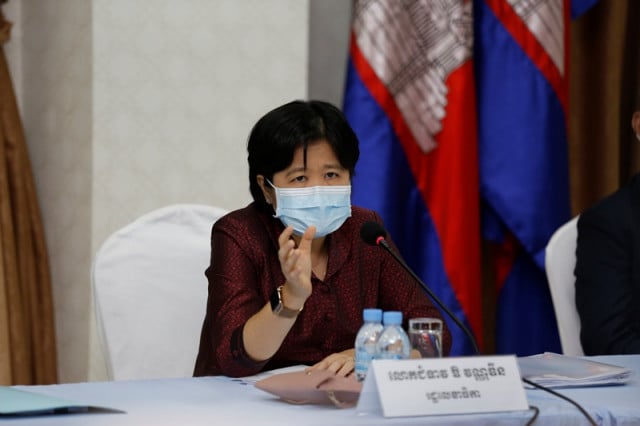 As of May 5, Cambodia has reported no new cases of the virus for 24 days.Testing appears to be tapering off as Phnom Penh seemingly returns to normal, despite warning from health ministry.

PHNOM PENH--The Ministry of Health on Tuesday said it had found no new cases of Coronavirus Disease 2019 (COVID-19) and added that only two patients remain hospitalized as of May 5.

Health Minister Mam Bun Heng said on Monday that he remains concerned over COVID-19 in Cambodia as many citizens, especially in Phnom Penh are returning to life as normal.

The Ministry of Health has tested on 10,936 people for COVID-19 with 12,378 samples. Compared to the ministry's announcement on April 27 that 11,576 COVID-19 tests had been carried out, just 802 appear to have been carried out since then.

Cambodia continues to ban entry to foreign travelers from the United States, Iran, Italy, Germany, Spain, and France until further notice in a bid to stem the spread of COVID-19.

The Ministry of Health confirmed that it is still too early to allow schools, cinemas, karaoke bars (KTVs) to be reopened yet. The current bans on large public gatherings and religious events are still in place.

As of May 5, Cambodia has recorded a total of 122 officially-confirmed COVID-19 cases. Among them, 120 patients have recovered, and, as of Tuesday morning, only two patients remain hospitalized.
Related Articles