Ministry of Health Identifies 26 New Cases of COVID-19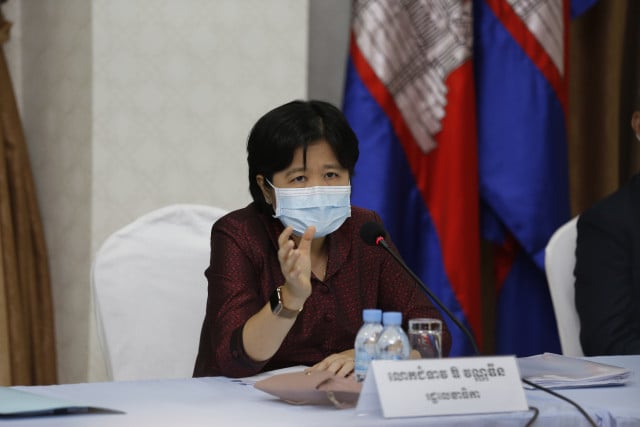 Phoung Vantha
July 21, 2020 2:40 AM
All new cases were imported to Cambodia with the majority consisting of students who had studied abroad in Russia and Egypt.

PHNOM PENH--The Ministry of Health on Tuesday (July 21) reported that 26 new cases of the Coronavirus Disease 2019 (COVID-19) had been identified.

The majority of these latest cases arrived from Malaysia and include 25 Cambodians—20 of whom had been studying in Russia previously, whereas five had been studying in Egypt. All 25 were aboard the same flight that left Kuala Lumpur on July 19.

One Cambodian man aboard a separate flight also tested positive for COVID-19, after arriving in Cambodia on July 19. A further 110 passengers were aboard the same flight.

All patients have been hospitalized at the Chak Angre Health Center in Phnom Penh.

Of the latest cases, 14 are from Phnom Penh, three are from Banteay Meanchey province, two are from Siem Reap province, a further two are from Svay Rieng province, as well as one patient from each province of Preah Sihanouk, Battambang, Tbong Khmum, Kampong Cham and Oddar Meanchey.

These latest cases bring to 197 the number of COVID-19 cases officially recorded to date in Cambodia. Among them, 140 patients have recovered, 55 remain hospitalized including the two American diplomats are at the United States' Embassy in Phnom Penh.
Related Articles