Model Village Leads Way for Disabled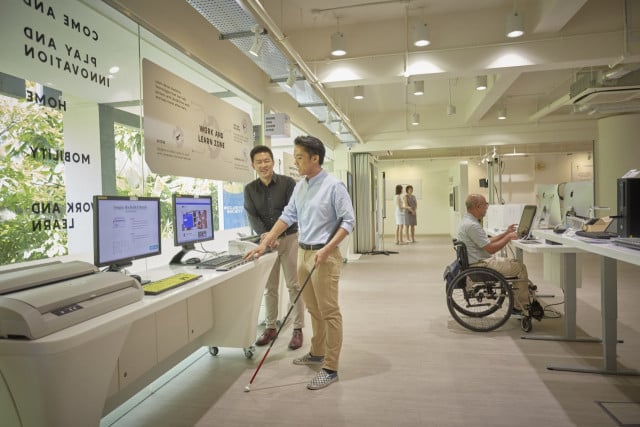 PHNOM PENH – A model Singapore village where disabled people can find a place can be a lesson for Cambodia where people with disabilities face many challenges. These are due to social exclusion such as lack of sign language interpreters in schools and workplaces.
The Secretary of State of the Ministry of Social Affairs and Secretary-General of Disability Action Council, Em Chan Makara,​ said the ministry has provided training for people with disabilities and has tried to increase schools for them but Cambodia is challenged by a lack of sign language teachers.
Speaking at the Cambodia and International Day of the Deaf 2022 under the theme "Improving the quality of life for the deaf" on Sept. 22, Chan Makara said disability issues were not easy to solve.
An example was street singers who thought their freedom was being restricted if they were brought to a center providing accommodation and food. Forcing them to stay would violate their rights, so the ministry had to think carefully.
​"We try our best to make people with disabilities have a better life like you, without disabilities," he said.
There are five schools for the deaf and blind, two in Phnom Penh, one in Battambang, one in Siem Reap and one in Kampong Cham.
According to the 2019 census, Cambodia has 689,532 disabled people, equal to 4.9% of the population. This includes 42,738 women.
In Singapore, which has taken an innovative approach, Cher Wei Jie, 28, and Shirley Heng, 32, were making mooncakes for the first time.
"I used to make Chinese pastries filled with bean paste and this got me curious to find out how mooncakes are prepared," Shirley said. "I was excited to learn about the process of mooncake-baking from chef Hui Fun."
Wei Jie, an apprentice at Metta Cafe, also welcomed the challenge to pick up a new skill.
"This will help me to expand on my baking creations. I was involved in measuring of the ingredients such as the paste filling and the dough because I am good with this process," Wei Jie said.
"Being a visual learner, I am able to follow the instructions thoroughly."
Shirley and Wei Jie are autistic and are thriving in Singapore in what the city calls an Enabling Village where people with disabilities can fulfil their potential.
Singapore says it considers people with disabilities at the heart of an inclusive society where they can access information, opportunities, products, services and environments – like everyone – from their early years into adulthood.
With the right accommodations and support, they can fulfil their potential and be contributing members of society.
Government statistics show that only about 30 percent of disabled people aged 15 to 64 had jobs in 2020 and 2021. About four percent were job-hunting and the rest were outside the labour force, with most of them citing poor health or disability as the main reason.
Enabling Village launched in 2015, is the first inclusive community space in the city dedicated to integrating people with and without disabilities.
It combines retail, lifestyle and training for members of the community in an all-accessible public space.
Ku Geok Boon is chief executive officer of SG Enable, a government-linked agency with a leading role in disability services, said that Enabling Village is also a showcase of current assistive technologies and product/service design.
"It is imperative that we strengthen support for lifelong learning for persons with disabilities, so that they have the skills and knowledge needed to support their employment and employability, and to participate fully in society," she said.
For people with disabilities to be truly included in society, physical and social environments must be accessible and inclusive.
This includes accessible public spaces and transport that enables people to get to work and play, as well as employers and colleagues who value the contributions of people with disabilities.
"By welcoming local and international guests, we want to inspire and show everyone how a society can be more inclusive towards people with disabilities with universal designs, enabling technology, and an inclusive culture."
Another example of the Enabling Village work are two tigers painted by artists with disabilities at The Art Faculty a shop and gallery connected to the Enabling Village.
The tigers joined more than 33 life-sized tiger sculptures and more than 20 tiger-inspired art pieces designed and decorated by local as well as international artists that have been placed at landmarks throughout the island.
Many artists with disabilities had been given the chance to showcase their talents, as well as raising awareness about tiger conservation and the impact of climate change on tigers," said a spokesperson from the Enabling Village.
"The Enabling Village is privileged to work with WWF- Singapore as a community and venue partner."
Community and Lifestyle Services
Several prototype models first established in Enabling Village such as Singapore's first inclusive pre-school, inclusive gym and inclusive supermarket have catalysed greater disability inclusion efforts.
The Enabling Village has amenities such as wheelchair-friendly rooms, halls and open spaces with accessibility features for meetings and events.
Poon Hong Yuen, Deputy Secretary (Workforce) at the Ministry of Manpower, said, "My hope is that partnerships among stakeholders from the public, people and private sectors will be deepened to open up new work opportunities that will best harness the abilities and skills of persons with disabilities."
Hor Sarun, Secretary of State of Cambodia's Tourism Ministry, said the disability sector has become a priority for the government, with great emphasis on all sectors, including education, health, tourism and work.
The government was ensuring that people with disabilities have access to opportunities and incentives to receive development value and full recognition in society.
He said access to employment encourages people with disabilities who have the qualifications to fulfill their functions, roles and responsibilities to promote their dignity, welfare and rights.
"We try to arrange infrastructure to help people with disabilities in public places, buildings, private institutions, from parking lots to walkways, ramps into buildings and bathrooms.
"There is a recruitment of people with disabilities to work at the rate of 1% of the total number of workers in the private sector and 2% in government ministries," he said.
Related Articles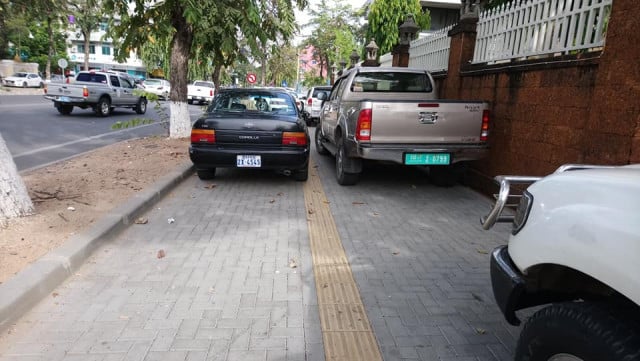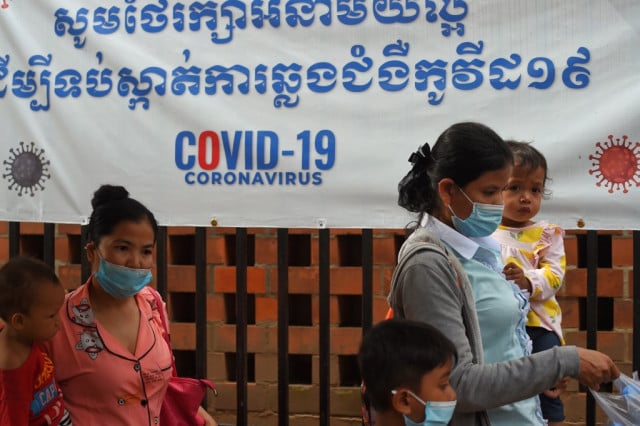 December 17, 2020 12:28 PM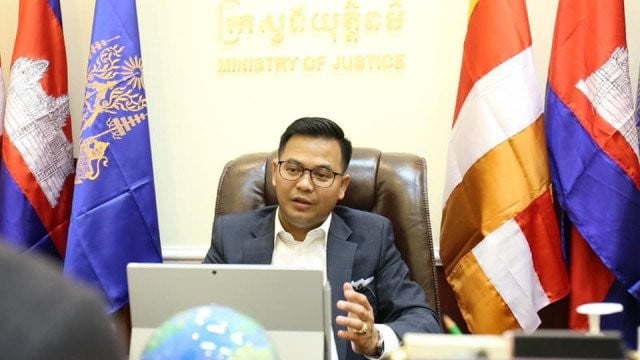 November 16, 2021 2:30 PM