Mondulkiri: A Revolution in Organic Agriculture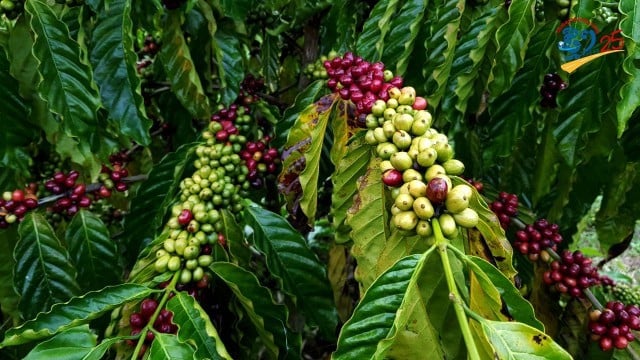 Romdoul Chetra
September 30, 2019 12:39 AM
Mondulkiri—The well-being of several ethnic-minority families in Mondulkiri Province has significantly improved following a shift to organic farming they have made with the support of Cedac agriculture specialists. Some experts view this move toward organic farming as virtually amounting to a "revolution."

"The principle behind organic farming is that farmers must use natural fertilizer produced from animal waste, natural remedies, seed and water containing no poisonous or chemical substance," said Yang Saing Koma, an expert who recently explained the benefits of organic vegetables and other agricultural products to a group of journalists and ethnic-minority people.
Koma, the founder of the Cambodian Center for Study and Development in Agriculture (Cedac), along with other experts have been encouraging ethnic-minority people in Mondulkiri province to produce more organic products as this represents a huge opportunity for them to sell organic products om both domestic and overseas markets.
As Koma said, the ultimate goal is to contribute to the well-being of ethnic-minority people by revolutionizing their approach to agriculture, going from seasonal to organic farming, with Cedac and its partners serving as intermediaries and selling their products to Asean and other countries in the region that are ready to buy organic products from Cambodia.
Indigenous people in Mondulkiri province have traditionally used rotation agriculture, which was part of their culture and way of life. However, they are now switching their focus to marketing and selling products, Koma said. Step by step, they are getting into crops such as coffee beans and organic passion fruit, he said.
"We came here to support them in farming, growing standard organic products, and to help them get into the market," Koma said.
A Success Story
During two visits to Mondulkiri province, experts from Cedac took journalists and business partners to the organic farm of Roy Teub, a farmer from the Phnong ethnic minority living in Bosra commune, Pech Chreada district. A busy farmer, Teub sells his whole coffee-bean crop to Timor Coffee.
He has been growing organic coffee beans for five years, producing annually two tons of beans. In the past, he had sold non-organic beans to a Vietnamese company. But after meeting with Yos Chentha, president of Timor Coffee, he started to grow organic coffee and selling to him.
Since switching to organic coffee beans, Teub and his family's means have greatly improved as they now earn 20-to-30 million riels, that is, $7,000 to $,8000 per year. He is now farming four more hectares, which should yield beans next year.
"I sell the beans to the…company, which gives me 10,000 riel [$2.50] per kilogram," Teub said. They [at the company] praise the taste of our coffee bean, and that's why they pay us such a high price. Now, the living standard of a farmer who grows [organic] coffee tree has improved."
Yos Chentha at Timor Coffee noted that growing organic plants needs tremendous focus and care, and convincing ethnic-minority farmers to do this has also been a hard job. It basically took him five years to convince them to change their farming habits and focus on organic products, he said.
At first, only five households agreed to growing organic crops, Chentha said. But after seeing the success of those five households, other families asked Timor Coffee for advice, and there now are at least 40 households growing organic coffee on 118 hectares of land, although only 48 hectares can be harvested. On these 48 hectares, 20 hectares yield 22 to 25 tons, which Timor Coffee will buy to supply local and foreign markets, Chentha said. The company exports around 12 tons to Japan, and 10 tons to South Korea and other countries.
A growing market
"This year, the company will export between 25 and 30 tons of coffee beans to Japan, South Korea and Taiwan," Chentha said. "The company supplies most of the [organic] coffee beans to local markets so that Cambodians can realize that Cambodia is also capable of growing organic coffee and that sometimes a local product is better than a foreign one."
In addition to foreign markets, Mondulkiri province's organic coffee is gradually being sold in several markets in Phnom Penh with the support of a number of companies such as Cedac organic market, F Café, Robosta café and Bingo café.
Brok Vanny, the owner of Bingo café, has been supporting organic coffee for one year, she said. In fact, she opened the coffee shop to support and promote Cambodians' well-being, and especially that of the ethnic-minority people who grow those coffee beans. At Bingo coffee, she said, customers can learn about organic agriculture from the staff. Business is not always just for profit, Vanny added.
Coffee is not the only organic product being grown in Mondulkiri province. Passion fruit, cucumbers, bananas, avocados, papayas, cabbage and gourds also are grown by ethnic-minority farmers with the support of Cedac and its partners. Passion fruit grown by ethnic farmers in O'Reang district's Dak Dam commune is one of most popular produce among Cambodians.
Theang Trat has been growing passion fruit in her 60-hectare field since she stopped working for others in her village, she said. Trat, who is of Phnong background, said that growing this type of organic product is a bit hard but that she makes at least 1 million riel (around $250) per month.
According to CEDAC, there is a high demand for the locally-grown passion fruit, which now competes on the market with those from Vietnam.
A promising future
Nowadays, 7,489 hectares are used to grow crops other than rice such as bananas, durians and cashew nuts. This year, coffee-bean crop has accounted for 286 hectares compared to 211 hectares last year, said Seng Sao, a Mondulkiri provincial agricultural officer.
With the potential of the rich red soil in that province, Yang Saing Koma at Cedac believes that Cambodia will be able to grow high quality organic products, and especially coffee, to supply its growing demand and reduce imports over the next five years.
Related Articles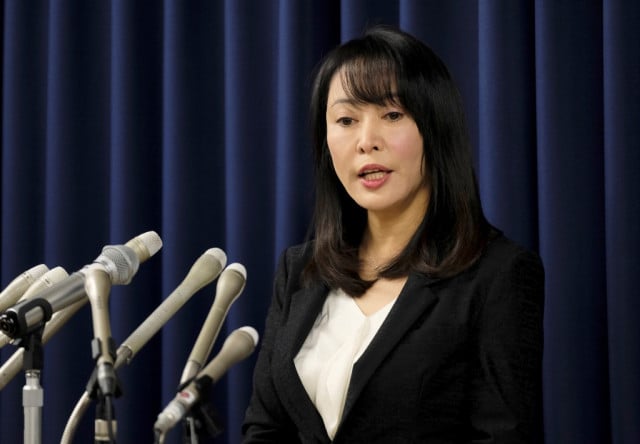 December 26, 2019 4:45 AM