Mondulkiri Passion Fruit Wine Seeks to Expand Internationally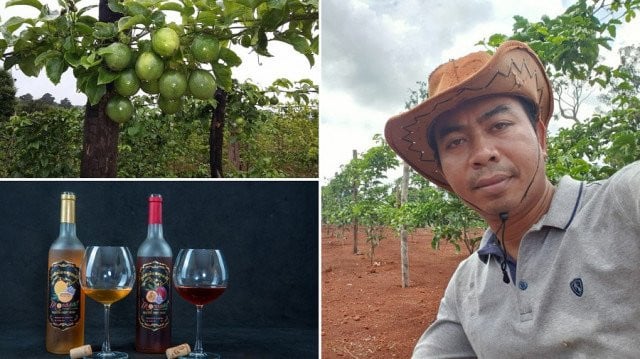 Passionfruit wine brewed locally in Cambodia's northeast has become a popular product domestically and now, Bou Sopheak—owner of the brewery—said it's time to go international
PHNOM PENH--Passionfruit wine brewed in Mondulkiri Province could soon be making an international outing as brewer, Mondulkiri Passion Fruit Wine, sets its sights on the Japanese, South Korean and Russian markets.
The 35-year-old owner of Mondulkiri Passion Fruit Wine, Bou Sopheak, said the product has gained a lot of support among locals and visiting foreigners since 2016 and now, after almost eight years of being in business, Sopheak hopes to expand production and branch out abroad.
With two types of passionfruit wine: Red and yellow, Sopheak said he can sell between 4,000 and 5,000 bottles annually, with each bottle selling at 60,000 riel—roughly $15.
"Cambodian people have strongly supported us following encouragement from the Ministry of Tourism and the Ministry of Agriculture to introduce Cambodian products to the people," Sopheak said. "During each exhibition, the leaders of the Minister of Tourism and the Minister of Commerce visited in person."
His chosen export markets are based on popularity of Mondulkiri Passion Fruit Wine among Japanese, Korean and Russian expatriates living in Cambodia.
"I see the momentum of support of these three nationalities more than others. Among ten Japanese guests, nine of them bought it, and they introduced it to their friends, who bought more. It's very popular with Koreans after Japanese and Russians are number three," he claimed, adding that most who taste it want to buy it.
In fact, he planned to expand the market by 2020, but due to the outbreak of COVID-19, this plan was postponed. Seeing that the current COVID-19 situation globally seems to be easing, Sopheak decided now is the time to reignite his export hopes.
"We do not hesitate to export, but we need to expand the cultivated area. My enterprise is small and when we get to three stages, we cannot run. In the production process, we have a partner, with the cultivation or supply of raw materials, production, processing and marketing. This is what we should consider," Sopheak said.
To help ease the burden on his own team, Sopheak said he is now considering finding local supply partners for raw materials and overseas distribution partners in his desired export markets.
From his 1-hectare plantation in Polou Village, Orang District—and by purchasing from farmers in the surrounding area—he can collect 100 to 300 kilograms of passionfruit to be refined into wine, but if the export expansion goes to plan, then Sopheak said he will need to expand his cultivation area as well.
Related Articles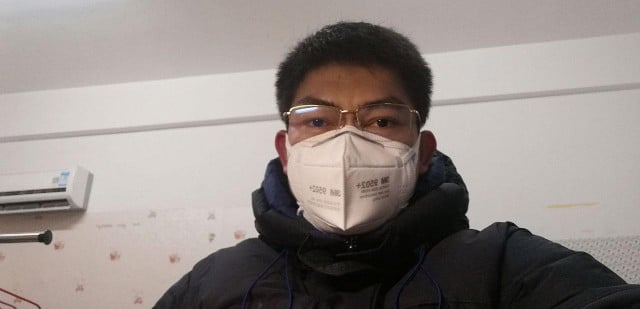 September 20, 2020 1:38 AM
February 19, 2021 11:52 AM