Monks Instructed to Cooperate with Authorities in Long Chantha Case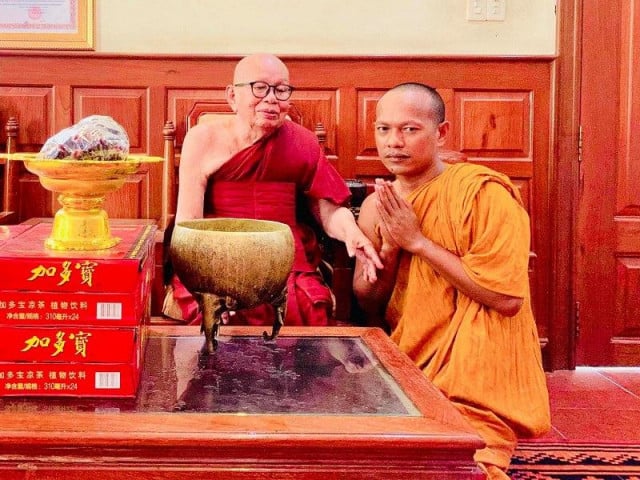 Phoung Vantha
May 20, 2020 8:12 AM
Following accusations of a relationship with a woman, Long Chantha's monkhood is to be renounced.

PHNOM PENH--Supreme Patriarch of Mohanikaya sect Non Nget, on Tuesday (May 19) sent a letter to 25 provincial and municipal monk committees to cooperate with the relevant authorities in the process of taking action against Long Chantha, who has violated the basic precepts of monkhood.

The order came after Chantha, then a chief monk at the Phnom Borei pagoda in Takeo province's Angkor Borei district, was accused of having a relationship with a woman. He promised that he would leave his monkhood of his own accord on May 14.

However, by May 14 he had failed to fulfill his promise to leave the monkhood behind, claiming that he still in love with Buddhism and wanted to continue.

"The Monk Committee considered monk Long Chantha's lack of discipline to be tarnishing and not prosperous for Buddhism, as such the Monk Committee can no longer allow him to be a monk," Nget said.

Nget also advised the chief monks across the country not to allow Chantha's residence at their pagoda and if they see him in their jurisdiction, they must cooperate with the authorities to take Chantha to be defrocked as his position with Takeo provincial monk committee is to be rescinded.


Related Articles