Monks Plant 22,000 Palm Trees to Protect Community Forest in Siem Reap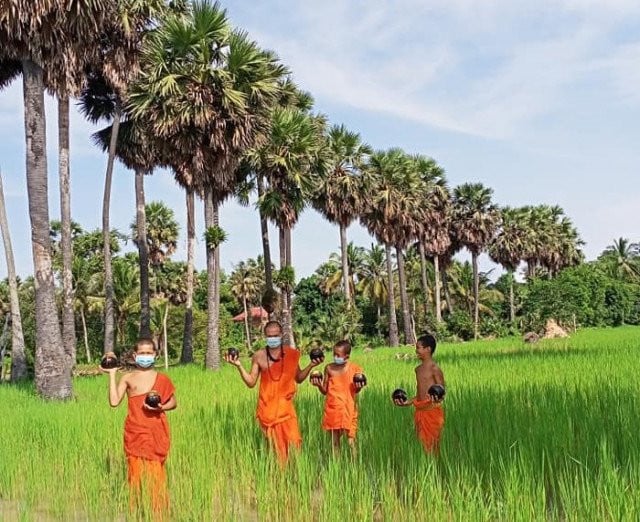 After previous attempts by local authorities to seize parts of the community forest in Banteay Srei District, monks from a nearby pagoda are planting a border of palm trees to protect the land
PHNOM PENH--Since July 2021, monks from Phnom Preah Thevak Pagoda located in Banteay Srei District, Siem Reap Province have planted more than 20,000 palm seeds to create a border around a 63-hectare plot of community land.
The main purpose of palm trees plantation is to build a fence to protect the community land, to preserve the palm trees in Banteay Srei District, because many have been wiped out due to development.
Community chief, Venerable Bun Samet, said that in 2019 a group of wealthy people in Siem Reap Province collaborated with local officials to try and steal plots of the community land. It was only with the intervention of higher-ranking officials that the encroachment was stopped.
"After I was appointed as a community chief in 2019, I cleared the bushes nearby the pagoda to make a road for villagers," said Venerable Samet. "Since then, no one has dared to deliberately encroach our community land."
Despite this, Venerable Samet agreed that there is still a need to build a fence of trees, to prevent any other attempted land grabs.
Venerable Tor Sorn Sean, a chief inspector of Phnom Preah Thevak Pagoda, said the pagoda has plans to grow 50,000 palm trees that will act as a fence along the border of the community plot. In the last three months, he has received 22,000 palm seeds that can be planted.
However, these plans have been disrupted as both palm seeds and funding for the project are running out, while technical support is also lacking.
"Now in Romchek Commune, all the palm seeds are gone," Venerable Sorn Sean said. "We have planted 22,000 trees as of Oct. 24 and I cannot be sure when our project will end. But more importantly, we can grow about 20 to 30 percent out of a total of 50,000 trees in the project. Palm seeds in all the villages have run out, so we need more from the charitable persons."
The chief inspector said that he wants to plant mature palm trees rather than the seeds or seedlings; however, the lack of financial support has compelled him to rely on small palm seedlings and palm seeds.
Venerable Sorn Sean said many charitable people have donated mature palm trees to the pagoda, but due to lack of technical expertise and budget, the trees cannot be planted yet.
"The palm seeds that were provided have been planted, but I am not certain whether or not the seeds will survive and grow," Venerable Sorn Sean said. "Some of the 22,000 palm seedlings, but not many, have died. Especially, planting palm trees in the rainy season has presented a few obstacles. If one seed does not grow, the other two or three will."
He said he has been calling for more palm plantation experts to help assist the process, but no experts have come to help yet.
"I'm not sure how long I will be living, but all I can do is create something useful for the next generation," he said. "On the other hand, most of the palm trees have been cut down and not planted, which leads to the disappearance of the identity of the palm trees if we do not preserve and plant more."
Venerable Sorn Sean also called on all citizens to help protect and preserve palm trees in the village, because it can help preserve the Khmer identity and the livelihood of local people.
Related Articles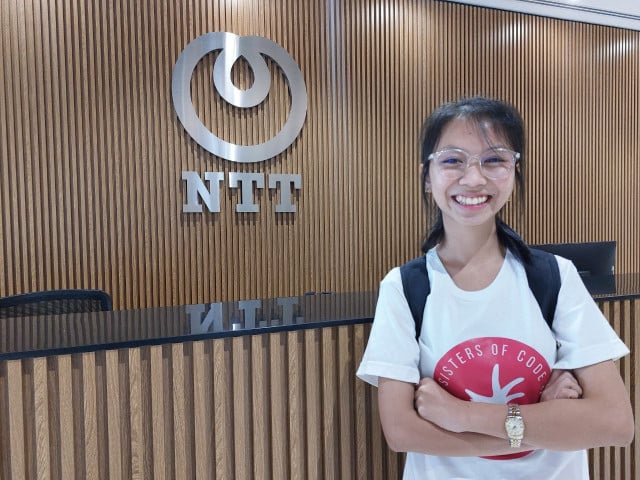 November 17, 2022 11:45 AM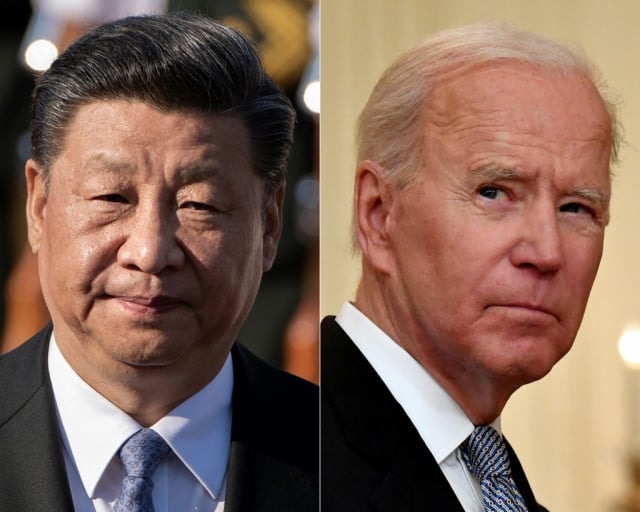 September 10, 2021 4:17 PM