More Cambodian Ministers to Donate Salaries to Fight COVID-19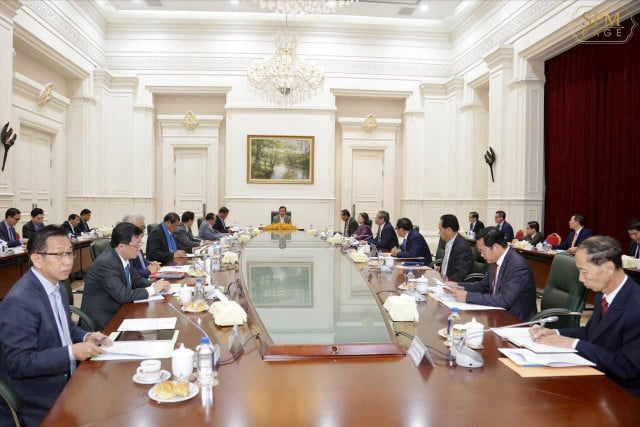 Phoung Vantha
April 2, 2020 9:08 AM
Following in the footsteps of Prime Minister Hun Sen, more government officials have rushed to donate their salaries to Cambodia's COVID-19 relief efforts.

PHNOM PENH--More Cambodian ministers and government officers on Thursday said they too will donate six or seven months of their salary to the national Anti-COVID-19 committee. This comes just a day after Prime Minister Hun Sen announced he would donate seven months of his salary to the National Committee on fighting against COVID-19. He is also head of said committee.

The Minister of the Environment and 31 officers from his ministry have announced that they will be donating between one and six months of their salaries to the National Anti-COVID-19 Committee, according to a post on the ministry's official Facebook page.

According to 2017 Law on Financial Management, the prime minister's monthly salary is 10 million Khmer Riel ($2,500), and 8 million Khmer Riel ($1,900) a month for a deputy prime minister, whereas senior ministers receive 6 million Khmer Riel ($1,400) per month and ministers get 5 million Khmer Riel ($1,200) as a monthly salary.

As of April 2, the National Anti-COVID-19 committee received more than $10 million from donors.

So far Cambodia reported 110 confirmed cases, without any fatalities and 34 patients have been discharged following a full recovery.


Related Articles