More Cambodians Developing Reading Habit during Pandemic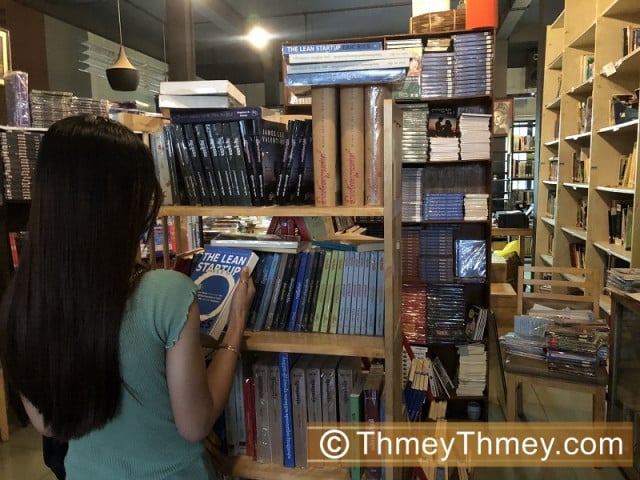 Sao Sokeng
December 17, 2020 5:48 AM
With ever-changing restrictions and levels of danger, a year of uncertainty has pushed more Cambodians into books as an escape. Whether for education, development or pleasure, books have taken a more central role in the lives of young Cambodians.
PHNOM PENH--As the COVID-19 pandemic persists​, creating much stress and uncertainty for many people, young Cambodians have become more interested in reading books than before. Along with the increase in reading, it has also driven an increase in the publication of books among Cambodian authors.
Reading habits are not well-rooted in Cambodian society and it has long been suggested that this needs to be cultivated among today's youth and children.
But due to COVID-19, in which many have adapted to working from home or studying online, young Cambodians also find themselves spending more time reading books.
A university student in Phnom Penh, Chan Sokunthy described that she has been able to alter her habits of using her phone before sleeping, choosing to read more during the pandemic.
"Before, whenever I held a book, I felt sleepy," she Sokunthy. "For a long while, I spent much time on my phone because keeping it with us was not very good. I think if I had no reading habit, it would not be productive from day to day—especially, I would not know myself, but when I read a book, I have a lot of things to think about."
Sokunthy normally spends time reading and borrowing books from the Scholar Library, a library which provides all levels of books for the public in Phnom Penh. Here she cultivated a reading habit, not just reading out of boredom, but as a way to calm her mind.
"Every day when I don't have a book with me to read, I feel like I lack something," she stressed, book in hand. "When I have free time from work, I take the book and read it."
Having interest in novels, the mind education, business and personal development, she went on to say that books have now become a part of her daily activity as she brings along a book everywhere she goes.
"On holidays, when I go to the provinces or go for a walk, I take book with me to read. I try to make a habit of having books with me," she said.
School's Out
Another bookworm who has spent more time reading during the pandemic is Sovann Vuthy. He often takes time off from works to read books at the National Library.
Recording some keywords from a book he is reading, Vuthy said he has read many books, most of which were educational books as they allow him to gain new knowledge, understand new difficult vocabulary and grammar, as well as understand the way daily of life.
"I read and I always write down the main points and quotes for the benefit and knowledge to learn and think," Vuthy said.
Reading books during the pandemic has come a habit of a grade 11 student, Heng Menglot.
Menglot, who studies at Hun Sen Khsach Kandal High School in Kandal province, explained that he now has more time to read books due to the fact that his study schedule has been less busy.
"I have more time to read than I did when I was at school because the teacher gave me a lot of homework to do. So, I didn't have much time to read," said Menglot, who also has a great interest in philosophy books and novels.
"But during this pandemic, there are not many lessons given by the teachers, and I have more time to read," he added.
Going Digital
This growing reading habit goes beyond reading physical books; many young Cambodians also have found that reading digital books is more convenient and effective. This is due to the fact that their education is adopting more digital technology in which more libraries or institutions create apps or websites to store electronic books.
Khun Vatey Sreyleak, Cambodia-Japan Cooperation Center's Deputy Director of Education and Cultural Exchange, said as her study and works in the context of COVID-19 have shifted to online, she also developed a habit of reading books online.
"With this situation, we have switched to working and learning online. So, we need to focus on new technologies. Due to modern technology, I read books through the application. When I drive alone, I like listening to audio books," Sreyleak said, adding that she also spends time reading novels and leadership books to gain extra work experience during the weekends.
As for the National Library, despite a decrease in number of daily visitors due the concerns of COVID-19, there is a surge in number of people borrowing books to read at homes, according to Khlot Vibolla, Director of the National Library.
"People still come to borrow books normally and those who borrow and finish reading come back to borrow new books. Borrowers are not declining, but the number of people who come to read at the library is much lower with only 20 to 30 people compared to 60 readers per day in pre COVID-19 time," Vibolla said.
More Readers Means More Books
Hok Sothik, President of education NGO Sipar, which publishes literacy books, acknowledged that the COVID-19 epidemic has made students read more books.
"Most primary and secondary school students do not go to school every day and have a lot of free time to read books," he said.
Sothik also added that that the increase in reading habit and surge in demand in reading also prompted his organization to increase the publication of children's books.
A Khmer author, Mao Chanraksmey, who just published her first book titled "Purple Diary" in September 2020, said that she also received a lot of orders from bookstores and book readers.
"We have sold almost all 4,000 books and only a few hundred books are left in stock, while I plan to publish for the second edition," said Chanraksmey, adding that she did not expect that there would be an increase in the number of supporters and readers of her book, which is her debut book.
On the other hand, the author of the book "Depressed People", Kim Dina also writes and publishes more books during the COVID-19 pandemic.
"This year, I have finished writing more books than those of last year. Generally, the publication of the book has been only one or two per year, but this year three books were published," Dina said.
She continued that her "Depressed People" book has been published for the fourth time, and another book entitled "18-Year-Old Wife" has been published for the second time. She plans to publish another book "Will the Flower Bloom Again?" at the end of this year.
According Dina, snowballing support from publishers and distributors has motivated her to write and publish more books.
"When the COVID-19 outbreak began, I was very confused because I was only occupied by the increasing number of infections per day. But I then thought that if I could take the time to focus on writing the story, it would be better, because we don't know how uncertain our life is," Dina stressed, pointing out that the pandemic has given her a big push to refocus and write better.
Related Articles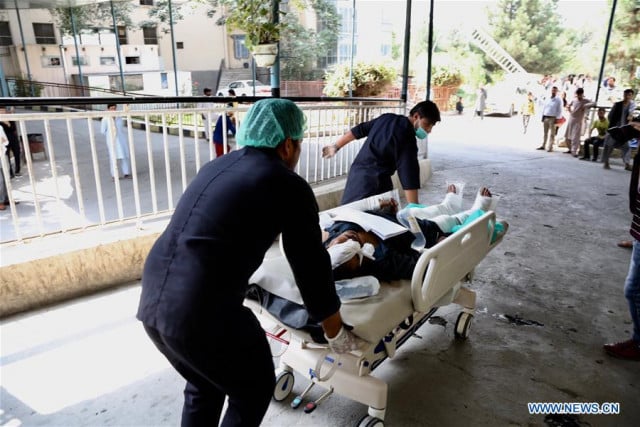 September 5, 2019 9:37 AM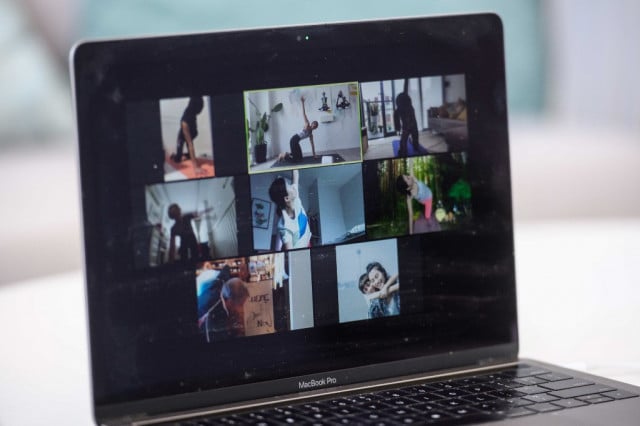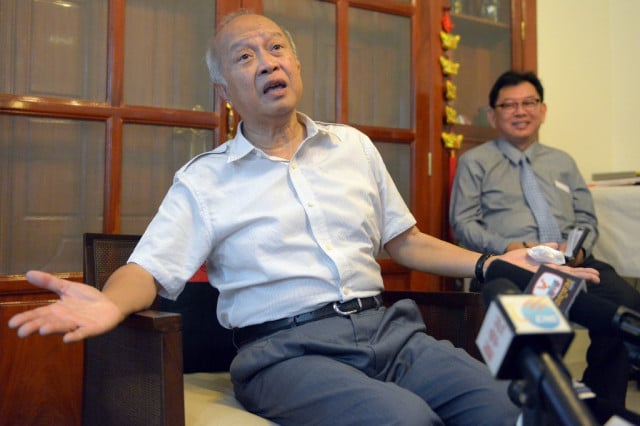 September 4, 2019 3:00 AM