More Critical Analysis Needed for Cambodia to Overcome Barriers to Development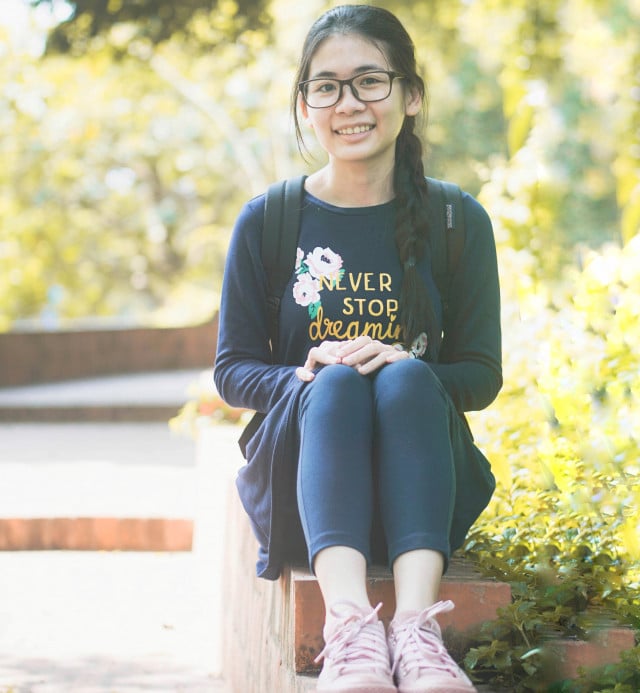 Sao Phal Niseiy
February 17, 2020 8:53 AM
Public Policy student on scholarship in New Zealand, Chheng Sotharath, explains how academic programs can help to build leaders of the future and craft a new path for Cambodia's development.
Thmey Thmey journalist Sao Phal Niseiy interviewed Chheng Sotharath--one of the New Zealand Scholarships awardees who is currently pursuing a master's degree in Public Policy at the University of Auckland, New Zealand to find out how these programs can influence the development of Cambodia.
Having graduated from the Royal University of Phnom Penh's Institute of Foreign Languages in 2017, Sotharath went on to participate in UNICEF Cambodia's Voices of Youth Blogging Internship program before becoming a program officer with the Korea International Cooperation Agency (KOICA) and later, a content researcher at BBC Media Action in Cambodia.
Sao Phal Niseiy: There are many scholarships offered by several countries including the United Kingdom, Australia and the United States, so why New Zealand?
Chheng Sotharath: Different scholarship programs have their own distinct values, advantages and requirements that attract different types of applicants. I'm very familiar with this question as I was asked one similar question to this during the scholarship interview. Whenever I'm asked why I applied for the New Zealand Scholarship, my mind automatically flashes back to one particular childhood memory when I borrowed my cousin's English textbook. I don't quite remember the title, but every article in that book describes amazing facts, the friendly cultures, and spectacular landscapes of this beautiful country.
Besides, New Zealand is internationally recognized and well-known for quality of teaching, excellent facilities and providing practical education which I hope will provide me opportunities to be connected with a global community of talented scholars. For instance, the university I attend is among the top 100 of the QS [Quacquarelli Symonds] World University Rankings.
In addition, the peaceful stability of the country is attractive for me and for other candidates applying for scholarships as well. According to Global Peace Index 2017, New Zealand was the second safest and most peaceful country out of 163 states analyzed. Last but not least, another important aspect about this scholarship is the practical support that successful candidates receive, ranging from visa application, pre-departure training, and all the administrative elements that prepare you for another level of academic experience.

Sao Phal Niseiy: You hold a bachelor degree in International Studies but now you are planning to take a master degree in Public Policy. Why did you choose this major?
Chheng Sotharath: My previous work experience has allowed me to contribute to the development of Cambodia's society with positive outcomes from each project that directly and indirectly helped to raise awareness by informing young Cambodians on how to improve their lives. But there are many more areas that are still in need of improvement, and to broaden the positive impacts I can bring to society, I need to be able to see the bigger picture and work from a bigger platform to provide more practical and critical answers addressing the barriers to Cambodia's development.
That's how the idea of pursuing Master of Public Policy came to mind. I believe that to solve any problems, to reduce poverty or to help create a stronger national economy, we need more critical analysis of its ongoing challenges; and high-quality policy research is fundamental to overcoming these obstacles.
I want to advance my capacity and skills to contribute to policy-making and implementation through high-quality research and analysis to solve public policy problems while in fact, we do lack such professionals.
Sao Phal Niseiy: How do you plan to contribute to Cambodia's sustainable development?
Chheng Sotharath: I don't know what the future holds, but I believe to be able to hold our own future, we should start with something small first. Today is the era of digital information, social media and internet platforms that provide effective ways to connect with our target audience. Therefore, using social media to raise awareness among students, educators, researchers and the public as a whole is a good way to start a national conversation about existing public policy problems and practical solutions -- as well as suggestions on how to cope with those challenges – this is what I have in mind right now.
I want to create academic content in the forms of blogs, articles, infographics and animation to convey easy-to-understand ideas for the development of our country. To further broaden the impact of this project, of course, networking and partnerships with other potential scholars, academia and relevant organizations will need to be firmly established as well.
Sao Phal Niseiy: For students who are considering studying abroad, what should they prepare to be one of the successful applicants?
Chheng Sotharath: To begin with, I think you should prepare in advance is a thorough understanding of yourself. You need to be clear about your stance, your achievements so far, your interests and your future goals. It is important to do so because to be selected, you will have to practically link all of these aspects to the scholarship opportunity and demonstrate that you meet all the requirements.
Furthermore, since one of the purposes of the New Zealand Scholarships is to build leaders and human resources capable of improving their home countries' social and economic development, you will have to work out practical plans regarding how the skills and knowledge you gain from the experience can help reduce social and economic problems in your society. Therefore, relevant experiences for your proposed field of study are also important in piecing together the jigsaw of your future plans.
Sao Phal Niseiy: During the application process, what are the most challenging things you encountered and do you believe others would experience the same things?
Chheng Sotharath: I think the hardest challenge for me personally was answering questions about my future plans and their relevance to Cambodia's development because this required a lot data and research to support my arguments. Besides, because the selection process can take up to ten months, anxiety can also be pretty hard to deal with.
Sao Phal Niseiy: Can you share your advice for young Cambodians who wish to be awarded scholarships to pursue their studies aboard like you?
Chheng Sotharath: It is difficult, but it doesn't mean it is impossible. Don't write off the opportunity, try your best and leave the rest to the scholarship committee.


Related Articles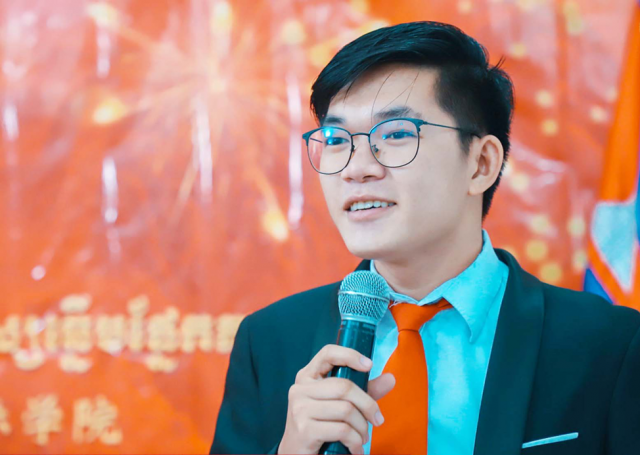 November 11, 2021 8:58 PM