More than 100 Khmer Artifacts to Be Returned to Cambodia by Douglas Latchford's Family
Sao Phal Niseiy
January 30, 2021 7:44 AM
They had been taken out of the country and acquired by the collector over decades
PHNOM PENH--Cambodia on Jan. 29 announced that the country will receive more than 100 Khmer antiquities in stone and bronze from the family of the late Douglas Latchford.
The Ministry of Culture and Fine Arts said in a press statement said that the artifacts donated by the family of this collector will include works dating from the 6th century through the post Angkorean era—some of which are unique treasures from the former cities of Koh Ker and Angkor.
And these antiquities will be soon be displayed at the National Museum in Phnom Penh, according to the Ministry of Culture.
"In the first phase, five [works] including a stone sculpture of Shiva and Skanda and a bronze boat with a Garuda figurehead will soon arrive in Cambodia," the press statement read. "The ministry will notify [the public of] the exact date of the arrival of the Khmer artifacts one step at a time."
The Cambodian government signed an agreement for the return of Khmer cultural properties on Sept. 18, 2020, following three years of negotiations with Latchford's family, the statement read.


Latchford, who passed away in August at age of 89, was suspected of having acquired Angkorian artifacts through Cambodian and Thai smugglers as far back as the 1950s and 1960s.
In November 2019, he was charged by the United States Attorney's Office for the Southern District of New York for falsifying invoices and other documents to sell artifacts to museums, auction houses and art dealers.
"Three years ago, when I started discussions over [these Khmer artifacts], I didn't know that [the stories behind] these works were so complicated," Nawapan Kriangsak, Lacthford's daughter, was quoted as saying in the statement.


"I am excited that all these artifacts, which have been collected over many decades, will soon be repatriated to their ancestral land," she said.
In the press statement, Culture Minister Phoeurng Sackona thanked Nawapan for contributing to the richness of the country's cultural heritage. She also stressed that peace and the current political stability achieved through Prime Minister Hun Sen's win-win policy plays a critical role in making the return of such historical works possible.
The news that these Khmer antiquities would soon come home was welcomed with enthusiasm by many Cambodians.
Princess Norodom Chansita, daughter of the late Princess Norodom Buppha Devi, said that the return of these treasures, which were made during the reign of Khmer kings over 600 years of Angkorian civilization, was wonderful.
"As a member of the royal family, I am delighted to see the return of these sacred Khmer masterpieces to Cambodia," she said.
Related Articles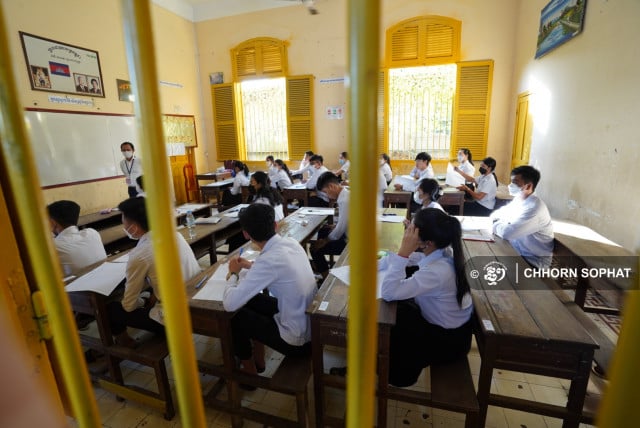 December 26, 2022 4:10 PM
December 17, 2020 1:29 PM