More than 100 Kilos of Seized Drugs Destroyed during a Ceremony in Siem Reap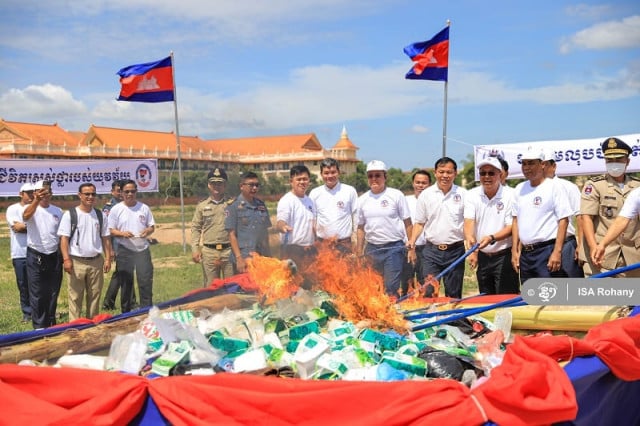 SIEM REAP — The Siem Reap Provincial Administration on Aug. 18 held a ceremony during which were destroyed 128 kilograms of drugs that had been confiscated in Kampong Thom, Preah Vihear and Siem Reap provinces.
As Siem Reap was marking the International Day Against Drug Abuse, drugs, materials and related items confiscated in the three provinces were gathered and burned. The theme of the event was to "prioritize the people, stop discrimination, and stop stigmatizing drug-addicted users."
Siem Reap Provincial Anti-Drug Police Chief Oum Sa Ath said that the drug problem is a global problem and a transnational crime that lead to great catastrophe for people, families and society as a whole. He also explained that, even though Siem Reap province is not a hub for drug production, drug use both inside and outside the country has had an impact on the province's security, safety, and social order.
In the first six months of 2023, the Siem Reap Provincial Commissioner cracked down on a total of 192 drug cases, arrested 1,157 suspects—among them 71 women—and confiscated 1,313.88 grams of drugs.
Meas Chan Piseth, prosecutor of the Siem Reap Provincial Court, said that young people and the general public should stay away from drugs because drugs destroy themselves, their families, and society.
General Secretary of the National Authority for Combating Drugs Meas Virith said that, contrary to what some people claimed after the event, it is not flour that had been burned during the event but drugs and narcotics. He added that the authorities would sentence to life anyone who had stolen and replaced them with flour.
Originally written in Khmer for ThmeyThmey, this story was translated by Te Chhaysinh for Cambodianess.
Related Articles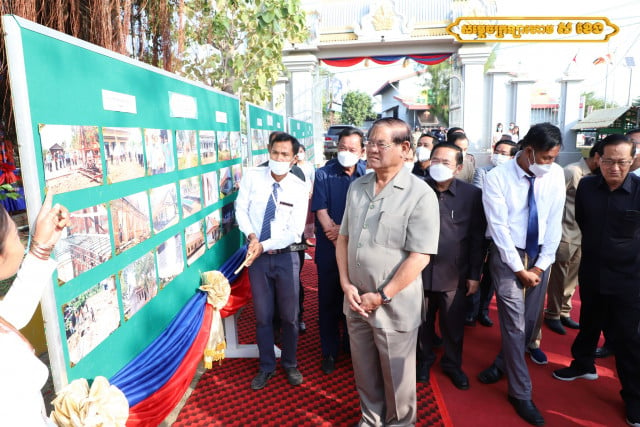 December 15, 2022 5:25 PM