More than 1,000 Rosewood Trees Planted to Mark Ozone Day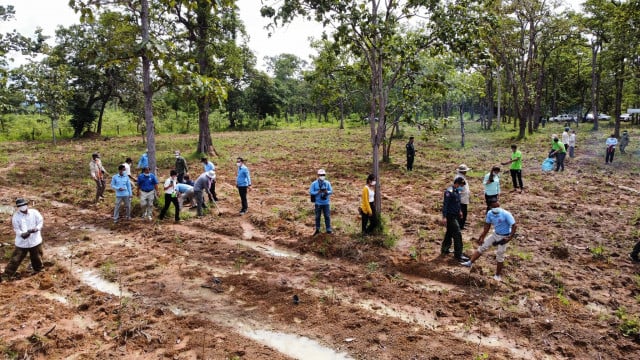 They will help sustain the forest in the Sorng Rukhavorn Wildlife Sanctuary, a government official says
PHNOM PENH--The Oddar Meanchey Provincial Department of Environment has planted 1,000 rosewood saplings in the Sorng Rukhavorn Wildlife Sanctuary to celebrate International Ozone Day on Sept. 16.
Department Director Phuong Lina said that this wildlife sanctuary was chosen for the tree planting event to help restore the forest cover with rosewood trees as some areas of the forest have seen degradation.
"Those trees we planted in a luxurious tree plantation, which we have set up as an area of ​​100 hectares in the sanctuary, and that area has been affected," Lina said.
This year, International Ozone Day is celebrated under the theme of "The Montreal Protocol Helps Keep Our Foods and Vaccines Cold" to inspire people of all walks of life to better understand the importance of the ozone layer and reduce global warming.
The International Ozone Day has been celebrated annually on Sept. 16 since 1995 in order to mark the founding day of the Montreal Protocol, as well as to celebrate the achievements and progress made to protect the planet's ozone layer. According to the United Nations Environment Programme, the protocol is to date the only United Nations (UN) treaty to have ever been ratified by the 198 UN member states.
In a message to mark the International Ozone Day, Minister of the Environment Say Sam Al expressed Cambodia's commitment and effort to eliminate any substances that cause depletion of the ozone layer and that have driven global warming.
"Cambodia is implementing the Hydrochlorofluorocarbon Management Plan (HCFC Phase-out Management Plan), including energy efficiency solutions in the use of refrigeration equipment with low or zero global thermal potential," Sam Al said.
This plan, he continued, is expected to benefit the economy as well as human health and energy security in the country.
Related Articles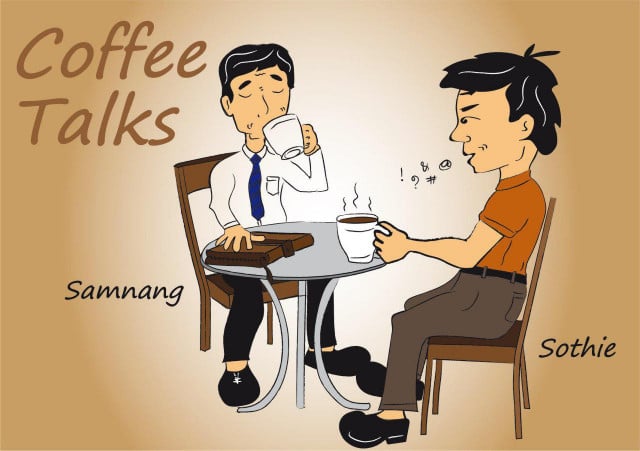 February 12, 2021 2:30 AM