More than 1,200 Students Receive a Scholarship to Study English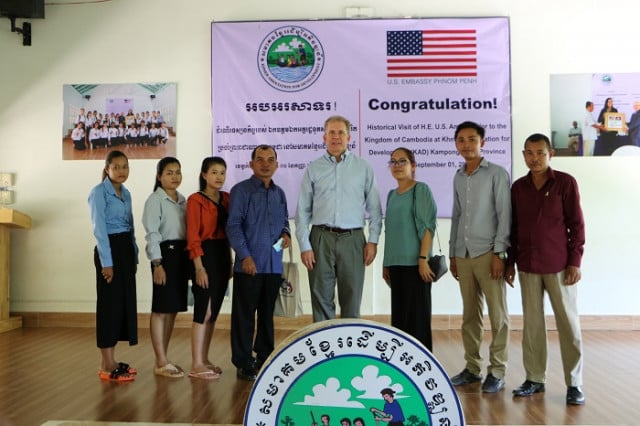 Ou Sokmean and Torn Chanritheara
September 3, 2020 1:09 PM
This U.S. Embassy program is meant to help them develop basic English skills
Kampong Speu Province--More than 1,200 students have been granted scholarships by the US Embassy to study English under the English Access Microscholarship Program for teenagers in poor communities.
US Ambassador W. Patrick Murphy on Sept. 1 visited in Kampong Speu Province the Khmer Association for Development (KAD), which is responsible for implementing the program in that province.
"I met students from English Access," Murphy said. "[W]e learned from each other and I am happy to see that they could get the knowledge we provided. More importantly, they have transferred that knowledge to the next generation studying under the English Access program."
Each course lasts two years and the students who graduate are able to better speak, write, listen and read English, Murphy said. The capacity they gain in this language should help them get good jobs and also give them the opportunity to obtain scholarships to study abroad, he added
Meas Chandeth, director of KAD, said that, from 2012 to 2017, the US Embassy had provided $60,000 to his organization to implement the program in Kampong Speu Province. This grant was given in three phases for three courses, that is, $20,000 for each course, he said.
In addition to English, the scholarship also helps provide students with computer, leadership and soft skills, Chandeth said. "As a result of the assistance from the US Embassy in all three English language courses over the past six years, 65 poor students have completed this training," Chandeth said. "And they have the ability to continue to [post-secondary school] and have good jobs."
Phal Thona, an 18-year-old student who completed the third phase of the English course, said that, after two years of studying English through this program, she is able to understand, speak and write English. Thanks to the program, she expects to get better results in English in the grade 12 national exams later this year.
According to the US Embassy, the English Access Microscholarship Program has been in place since 2004 in several provinces across Cambodia. In 2017, the program was implemented in Phnom Penh and eight provinces: Battambang, Kampong Chhnang, Kampong Speu, Kampong Thom, Ratanakiri, Stung Treng and Siem Reap provinces. The program is now also offered in Banteay Meanchey, Kampong Cham, Kampot, Kratie, Preah Sihanouk and Takeo provinces.
Related Articles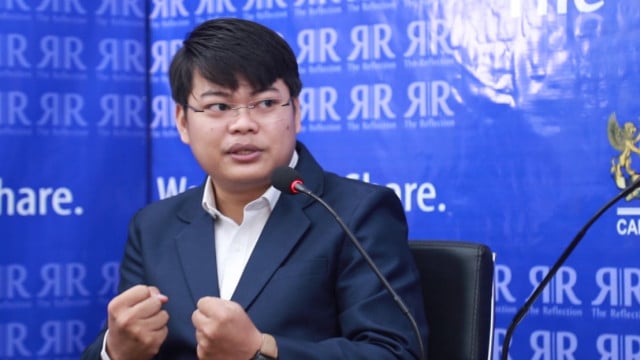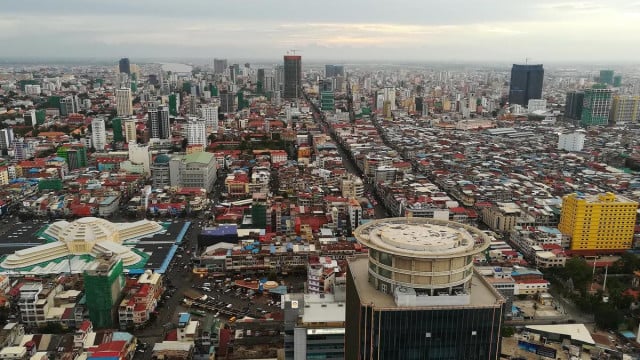 November 24, 2019 2:27 AM