More than 130 Human Trafficking Investigation Requests Filed in the First Quarter of 2023, Interior Minister Sar Kheng Says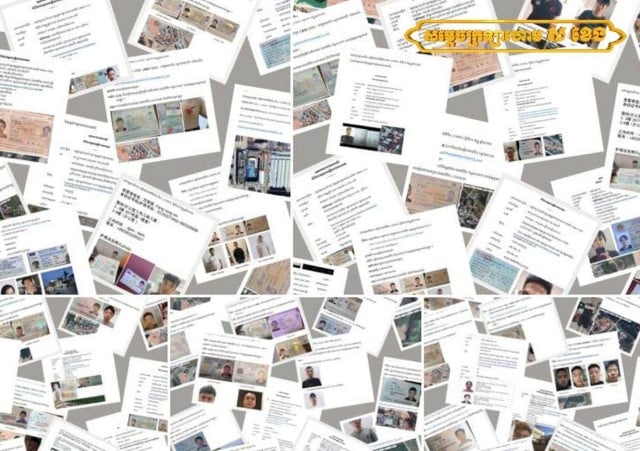 PHNOM PENH — A total of 131 complaints and requests for investigation into human trafficking labor were filed during the first quarter of 2023. Among them, 128 requests involved foreigners of 10 nationalities, Interior Minister Sar Kheng wrote on his Facebook page on May 18.

As he explained, the requests included three duplicates, which brought down the actual number to 128. They had been written by 195 people who included 31 women, the minister wrote.
According to information from the law enforcement's operational working group led by National Police Chief Neth Savoeun, the requests involved 375 foreigners of 10 nationalities including Bangladeshi, Chinese, Filipino, Indian, Indonesian, Malaysian, Pakistani, Thai and Vietnamese.
The police has investigated 75 requests so far involving 184 people—among them 20 women—of seven nationalities, rescuing 10 victims and arresting 13 people.
According to the minister, there were 67 requests found to be merely interventions to help people resign from their jobs and return to their home countries. In the case of 33 requests involving 65 people, the authorities did not find them at the reported locations. As for the remaining 21 complaints involving 126 people, they are still under investigation, he said.
Despite the number of requests, Sar Kheng, who is chairman of the National Committee on Counter-Trafficking, said that the number of complaints filed has decreased by 78 percent, going from 605 to 128 during the first three months of 2023, compared to the same period at the beginning of the operation.
The minister added that complaints were mainly filed by people from Kandal, Koh Kong, Oddar Meanchey and Preah Sihanouk provinces.
Sar Kheng stressed that the relevant authorities would continue their work of inspecting and cracking down on illegal business locations based on the requests or information related to crimes, human confinement, torture, human and labor trafficking, sex trafficking, smuggling of all kinds and such.
"Once again, I would like to confirm that we will continue reviewing the requests for intervention [even at a location] that has been temporarily closed in order to evaluate and continue the search [regarding] requests to ensure the absolute safety of foreigners," Sar Kheng said.
"The working group will strictly take action against foreigners who complain about inflating information or cause incitement for personal gain," he added.
Related Articles