More than 1,700 Wild Birds Died of Bird Flu in Prey Veng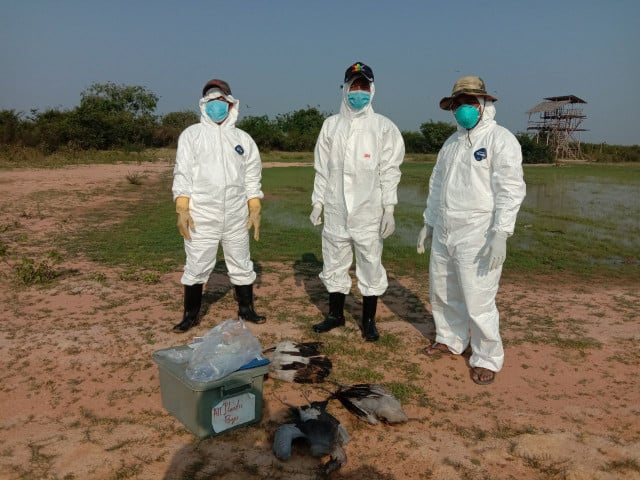 Phat Dane
April 6, 2021 7:42 AM
Authorities are struggling to pinpoint the epicenter of the bird flu outbreak that was identified in March 2021 and has now killed more than 1,700 birds, most of which are believed to be Asian Openbills.
PHNOM PENH--The latest outbreak of avian influenza bird flu A(H5N1) in Prey Veng Province has continued to spread and authorities estimated that more than 1,700 wild birds have died already, while the source of the virus is yet to be identified.
According to Deputy Chief of Tuol Porn Taley Boeung Sne conservation area, Noun Sareth, the rate of deaths linked to the bird flu outbreak appears to be slowing down, with roughly 1,790 dead birds discovered as of April 5.
Most of these, he added, are Asian Openbills—a species native to Cambodia that has recently seen a resurgence among its population, according to BirdLife International Cambodia.
"The birds continue to die each day, but what we can see is the number is declining," said Sareth. "Over the past few weeks, more than 100 birds we found dead each day, and now there are only between 30 to 40 birds found each day."
While the A(H5N1) outbreak was reported on March 17, it wasn't confirmed by the Ministry of Agriculture, Forestry and Fisheries until March 25 when Agriculture Minister Veng Sakhon ordered a probe into the origins of the virus.
Checking a 10-kilometer radius from the site of the outbreak, Sakhon gave investigators 30 days to trace the source of the virus, but so far no progress has been reported by authorities.
Ba Phnom District Governor, Tep Phearun said that the investigation to determine the source of the virus is ongoing and that more birds are still dying.
The recent decline in the number of dead birds found, he said, could be due to the recent rains, which drove a slight drop in temperature.
"In addition to rain, people in the community also bring water into the area to reduce the heat and ensure that it can help the wild birds living there," Phearun explained.
He added that so far, the bird flu only has affected wild birds in the conservation grounds and no domestic birds raised by local farmers were affected as the infection chain has been effectively broken.
Related Articles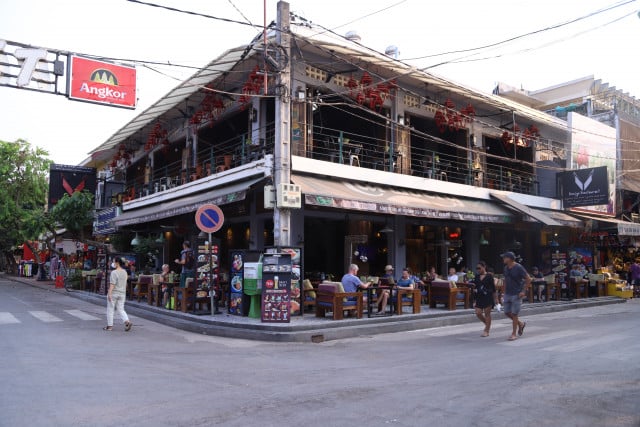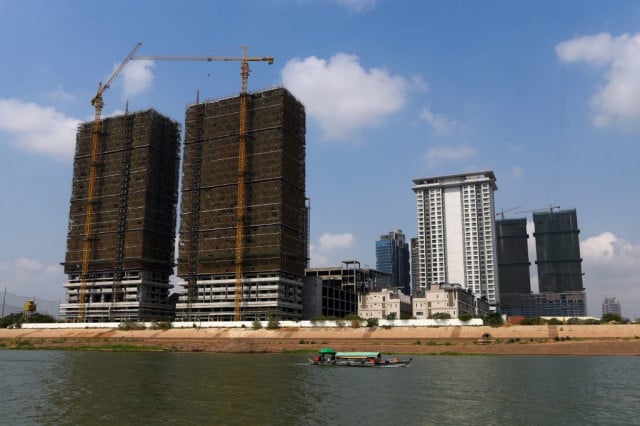 December 14, 2019 5:08 AM