More Than 20 Endangered Sarus Cranes Spotted in Takeo Province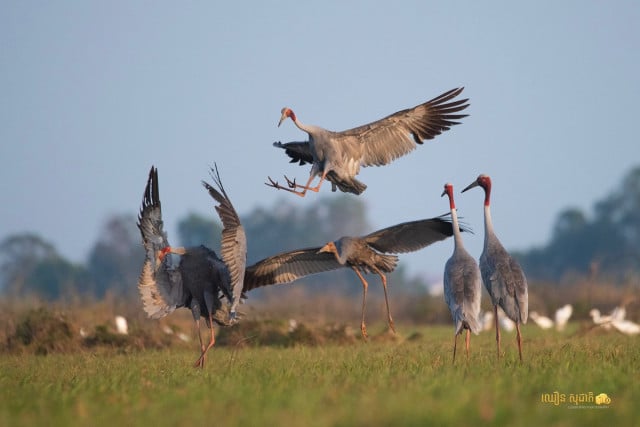 PHNOM PENH – A total of 26 sarus cranes were seen traveling for food within the Boeung Prek Lapouv Protected Landscape, Takeo province, in December.
The cranes were spotted in the South-Eastern protected area after their breeding season ended in the North-Eastern parts of the country, said the Environment Ministry on Dec. 19.
According to the ministry, sarus cranes usually travel to three different locations between December and February, to find food after the end of the breeding season: In the Ang Trapeang Thma Protected Landscape in Banteay Meanchey province, the Anlung Pring Protected Landscape in Kampot province, and the Boeung Prek Lapouv Protected Landscape in Takeo province.
Once the birds will have built up strength in these food-abundant wetlands, they will go back to Ratanakiri, Mondulkiri and Preah Vihear provinces to lay new eggs.
Sarus cranes used to have a strong presence in the entire Indian and Southeast Asian subcontinents, as well as in Australia. But the cranes' wild population is declining rapidly and is now classified as vulnerable on the International Union for Conservation of Nature Red List.
Studies estimate that there are around 13,000 to 15,000 cranes across the world nowadays, living in India, Australia, Vietnam, Laos, and Cambodia.
Reports from the Environment Ministry show that the number of cranes in Cambodia has decreased in the past three years. From 194 in 2020, the number of wild animals has declined to 164 in 2021 and 150 in 2022.
The ministry explained that climate change and limited resources to manage wetlands are harming the wildlife in protected areas and making conservation efforts more difficult.
Neth Pheaktra, the ministry's spokesperson, stated that illegal hunting, trapping, and poisoning were additional causes of the decline of sarus cranes in the country.
"That is why the ministry has set out local economic measures for the local people living near the protected areas to create more choices for them in terms of making a living," Pheaktra said.
The ministry, alongside development partners, has launched a series of zero-snaring campaigns throughout Cambodia to tackle illegal hunting and trafficking in and outside protected areas.
Cranes, unlike other birds, lay their eggs on the grass directly on the ground, rather than in trees. Therefore, cranes' eggs are more likely to be hunted by humans or harmed by wandering animals.
Park rangers are as vigilant as possible to monitor sarus cranes' nests to prevent any harm to be done and secure it until the eggs hatch.
Originally written in Khmer for ThmeyThmey, this story was translated by Meng Seavmey for Cambodianess.
Related Articles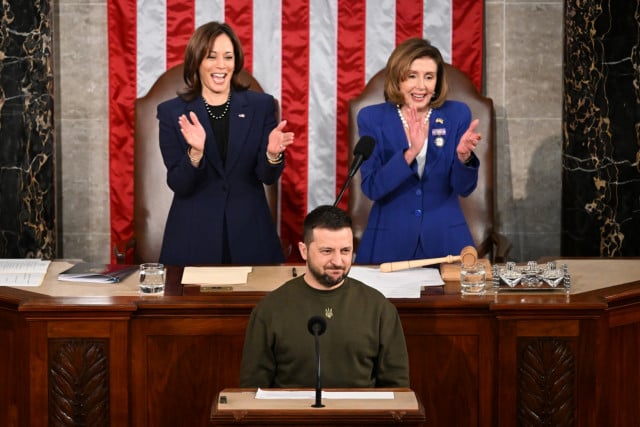 December 22, 2022 9:54 AM