More than 27 Tons of Rubbish Taken Out of the Siem Reap River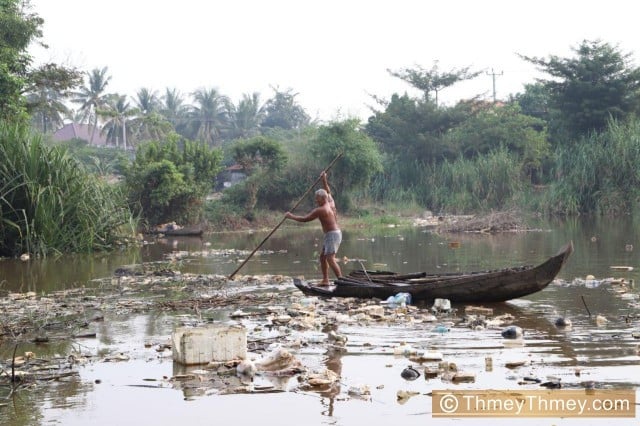 Isa Rohany and Thien Phearin
February 10, 2021 9:54 AM
The authority also calls on the local people to stop throwing trash into the river.

SIEM REAP--More than 27 tons of rubbish, mostly plastic waste, have been removed from the Siem Reap River to promote the environment and restore the sacred river to its state in ancient times.
Siem Reap Commune administration removed the debris recently in cooperation with the Bamboo Shoot Foundation NGO2 and the administration of Sangkat Siem Reap.
"We carried out this work because of two important reasons," Siem Reap Commune Chief May Sameth said.
"First of all, it is to address water pollution as people in our commune have discarded rubbish into the river and people in nearby communes have done the same.
"The second reason is that we want our river to be beautiful and clean as it used to be in ancient times because we know our river which flows from the Kulen Mountain is holy."
Most of the rubbish collected was plastic trash, including bottles, cups, and other packaging.


He said the campaign not only aims to address water pollution and prevent people from discarding trash into the river, but also inspire people to understand environmental issues and to put trash in bins.
Since late in 2019, the Siem Reap commune has been determined to clean the river, especially by pulling trash from the river bed, by organizing environmental campaigns enhancing the river's beauty.
​ Sameth said the river has to be cleaned regularly. For this reason, the restoration project can start again at the end of this year or early 2022.
"We have had this plan for many years and we already have the budget to do the work," he said.
"After this restoration work is completed, we can prepare our river and make it more attractive to both national and international tourists."


Related Articles