More than 500 New Cases as Growing Number Lacking Hospital Beds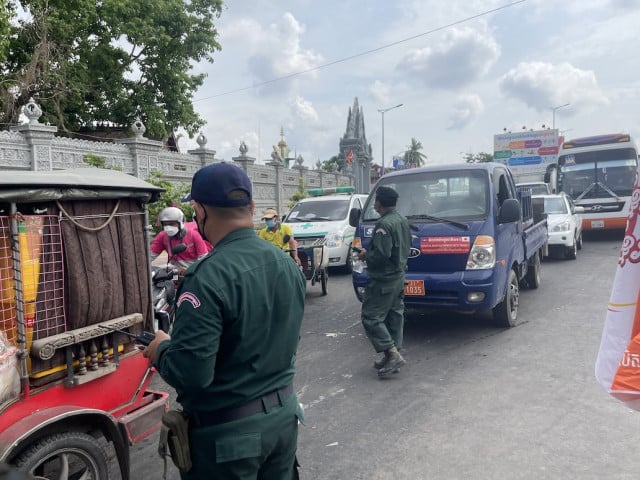 Phoung Vantha
April 27, 2021 10:13 AM
More than 3,000 people do not have beds in hospitals or medical facilities as cases linked to garment factories and casinos continue to rise while lockdown residents remain confused by new rules.
PHNOM PENH--Cambodia recorded another 508 locally transmitted cases of COVID-19 on April 27 and the Ministry of Health reported that three more people died of the virus.
A 52-year-old Cambodian woman, a 39-year-old Cambodian woman and a 77-year-old Cambodian man were the latest to lose their lives to COVID-19, bringing the death toll up to 82.
The new cases were again mostly found in Phnom Penh where 248 people tested positive for the virus, but 135 people in Kandal Province—many connected garment factories—have also contracted COVID-19.
Meanwhile in Preah Sihanouk Province identified 47 new cases. Prey Veng and Takeo provinces reported two cases each while one new case was found in Kampong Speu Province.
However, Banteay Meanchey Province reported 73 new COVID-19 cases as a lockdown was declared in Poipet following a cluster of cases linked to a casino.
Authorities tested 1,183 people believed to have been in direct or indirect contact with COVID-19 patients in Banteay Meanchey Province between April 23 and 26.
Le Chansangvat, Director of Banteay Meanchey Provincial Health Department has called on citizens who have any suspicions or came into contact with known COVID-19 patients to get tested and undergo 14 days quarantines.
Banteay Meanchey Provincial Governor Oum Reatrey has decided to implement the curfew from 8 p.m. to 5 a.m. for two weeks from April 26 to May 9, along with a full lockdown in Poipet City and all sections of the province bordering Thailand.
On April 27, he also decided to temporarily suspend all casino businesses, but it remains unclear why casinos were operating at all given the severity of the COVID-19 pandemic.
According to the Health Ministry there are now 3,254 people who have tested positive for COVID-19 but do not have a hospital bed. Yesterday the ministry said that private healthcare facilities could now treat COVID-19 patients, but that patients would have to pay for care despite the growing number of people not having access to medical treatment.
Confusion is mounting over changes to the lockdown measures in Phnom Penh and Takhmao City after authorities announced the introduction of red zones, orange zones and yellow zones that correspond to the risk of transmission.
However, City Hall has not yet confirmed the locations of each of these new and yet the Ministry of Information shared these locations online. City Hall has so far declined to comment, but those living within the lockdown have taken to social media to express frustration at the lack of clarity.
Since the pandemic began, Cambodia has officially recorded 11,063 cases, of which 7,270 are active while 3,704 people have recovered. Officially, 82 people have died of COVID-19, but numerous deaths have not been attributed to the virus.
Related Articles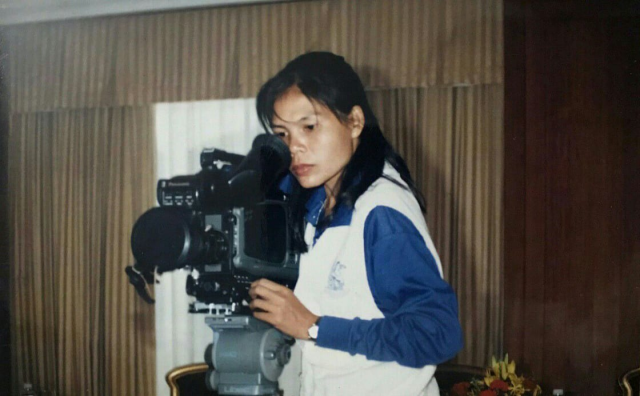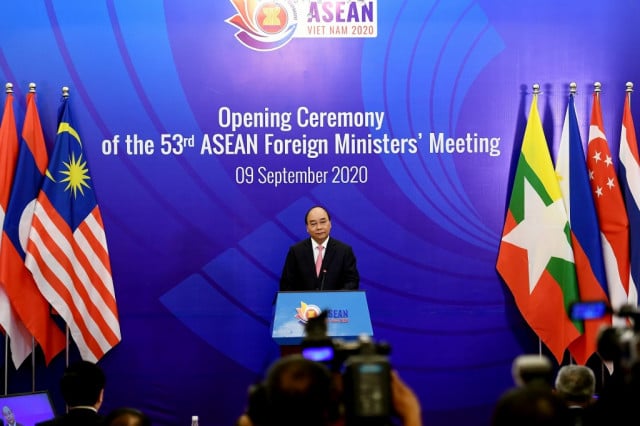 September 9, 2020 4:43 AM