More than two thirds pass Year 12 exams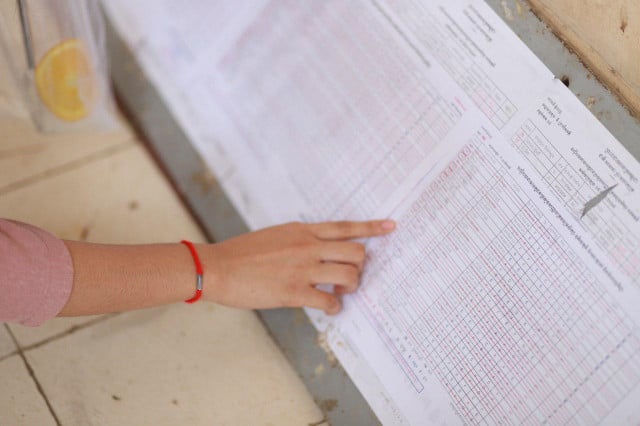 Thmey Thmey
September 9, 2019 2:40 PM
Phnom Penh has most Grade A students followed by Siem Reap and Battambang

PHNOM PENH – The Ministry of Education, Youth and Sports announced Monday a pass rate of 68.6 percent for the students who sat for Year 12 exams this year.
Among the 79,052 students who passed, 443 were awarded A grades, 2,430 received Bs and 5,847 got Cs. Another 14,100 students received D grades and 56,232 got Es.
Students are looking for their names on the result lists on September 09
Phnom Penh had 141 Grade A students followed by Siem Reap with 38 and Battambang with 32.
In 2018, the ministry revised the results after complaints in Phnom Penh and Kampot found computer problems that miscalculated mathematics results.

Related Articles