Municipal Court Delays Trials Indefinitely due to COVID-19 Outbreak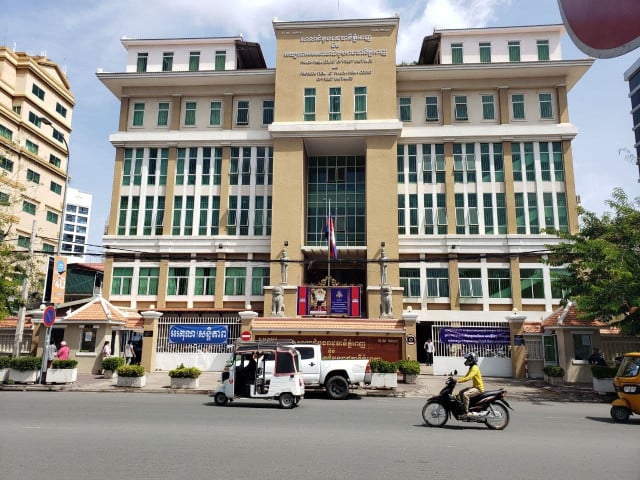 Gerald Flynn and Phoung Vantha
February 23, 2021 1:20 PM
Rights advocates call on the government to adopt digital hearings for defendants, arguing that courts and prisons provide essential services.
PHNOM PENH--The Phnom Penh Municipal Court announced on Feb. 23 that all trials scheduled to take place between Feb. 24 and March 12 will be delayed indefinitely due to the ongoing outbreak of COVID-19.
Municipal Court Spokesperson Y Rin said that March 12 would be the earliest that trials would resume, but the delays could be extended depending on how quickly the government controls the outbreak.
On Feb. 20, Cambodia's third community outbreak of COVID-19 appeared to originate in Phnom Penh, with 99 new cases now being linked to clusters mostly around the capital city.
Rin went on to say that certain cases may be heard, particularly cases where justice is already overdue, but added that it was unlikely.
"There are not many such cases, but we will hold hearings for those cases," he said.
The court's announcement will mean a delay to high-profile trials that were expected to go ahead over the next two weeks, with rights advocates saying that the latest COVID-19 outbreak is being used as an excuse to further deny justice to political opponents and activists.
"The Phnom Penh Municipal, Appeal and Supreme Courts should do its utmost to continue providing legal services to defendants by setting up online and digital interviews and trials so as not to violate the rights to fair and prompt legal processes of defendants," said Naly Pilorge, director of local rights group LICADHO.
Pilorge noted that such technologies are already used in Cambodia for cases involving the sexual exploitation of minors and should, given the circumstances, be extended to other legal cases if the courts cannot function in person due to COVID-19.
"In other countries, digital interviews and trials are conducted on a routine basis and courts have set up glass partitions and put in place other safety measures to lessen exposure to COVID-19 transmission of court officials, defendants and observers," Pilorge added, stressing that courts and prisons provide essential services and must find a way to continue doing so during the pandemic.
Politically-Motivated Trials Face Delays
While civil society groups and international observers have decried the assault on civil liberties and political freedoms in Cambodia—which have deteriorated over the course of the pandemic—the court's announcement will mean an indefinite delay to a range of trials that are widely considered politically-motivated.
Nine senior Cambodia National Rescue Party (CNRP) leadership figures including Sam Rainsy, Mu Sochua, Eng Chhay Eang, Ou Chanrith, Ho Vann, Long Ry, Men Sothavrin, Tiolung Saumura and Nuth Romduol were set to receive judgement from the court today.
The nine were charged with "attempting to commit a felony" and "attack," but were told on Feb. 22 that the court's verdict would be delayed until March 1—this has now been delayed indefinitely. They each face a fine of 200 million riel—almost $50,000—and between 15 and 30 years in prison if found guilty.
None of the nine defendants have been able to appear in court due to the government's decision to revoke the Cambodian passports of the accused. They have since been barred from entering the country after they fled following the 2017 Supreme Court dissolution of the CNRP.
Over the course of 2020 Prime Minister Hun Sen ramped up his attacks on what remained of the political opposition, thwarting the attempts of CNRP leadership to return to Cambodia in both November 2019 and January 2020.
Last year's reinvigorated attempt to extirpate the CNRP culminated in chaotic mass trials where some 137 CNRP members were charged with "plotting" and "incitement." They are all facing up to 12 years in prison if sentenced.
Such was the scale and disorder of this unwieldly trial that the court agreed to split the defendants into two groups, one of 60 CNRP members and another of 77, with the first group's fourth day of trial scheduled for Feb. 25.
Across January 2020, the 60 defendants had three days of trials that mostly involved prosecutors querying the defendants' use of social media, but with just five lawyers present to represent the accused, few among the international community were convinced of the integrity of Cambodia's judicial system.
The US Embassy on Jan. 14, while witnessing earlier trials involving CNRP members, said they had "serious concerns about the lack of due process and urge Cambodian authorities to preserve the constitutional right to peaceful expression."
Similarly, the Special Rapporteur on the situation of human rights in Cambodia Rhona Smith said in response to the proposed mass trials in November 2020 that the judicial proceedings amounted to a strategy to intimidate and discredit opponents of the government.
"The mass trials of CNRP activists appear to be politically motivated, lacking clear legal grounds and constitute a serious violation of the due process rights, firmly established by international human rights law," said Smith.
The remaining 77 defendants were due to begin their trial on March 4, but this too has now been delayed indefinitely—a move that drawn parallels between the pace the court has moved for the CNRP members and Kem Sokha, the party's former leader who has been in detention of various forms since 2017.
Activists Caught in the Crackdown
Also victims of the renewed crackdown on dissent that took place under the cover of the pandemic were Mother Nature activists who were due to have their first day in court on Feb. 24 after being charged with incitement.
Three members of the environmental group: Thun Ratha, Long Kunthea and Phoun Keo Reaksmey, were charged with "incitement" after being arrested on Sept. 2, 2020. The court denied the activists bail on Oct. 20, citing the threat they may pose to public order.
They were accused of causing "serious social chaos" when they took to Mother Nature's Facebook page to announce they would stage a three-person march through Phnom Penh to Hun Sen's house intending to raise awareness about the destruction of Boeung Tamok—one of the city's largest remaining lakes.
The third day of trial for 15 activists from youth groups Khmer Thavrak, the Khmer Student Intelligent League Association and the CNRP was scheduled for March 2, after the activists were protesting the release of Rong Chhun.
Chhun, a leading figure in Cambodian civil society who was himself arrested in July 2020 for raising concerns over the loss of land to Vietnam during the ongoing border demarcation, has had three days of vocal exchanges with Presiding Judge Li Sokha and was expected to see his fourth day of trial on March 10.
Chin Malin, spokesperson for the Ministry of Justice, did not immediately respond to questions sent by reporters.
Related Articles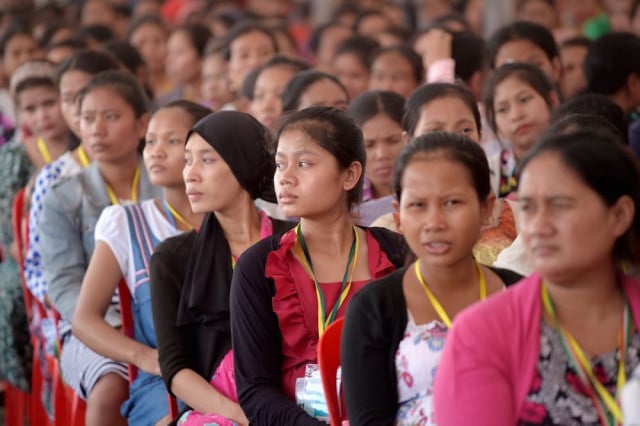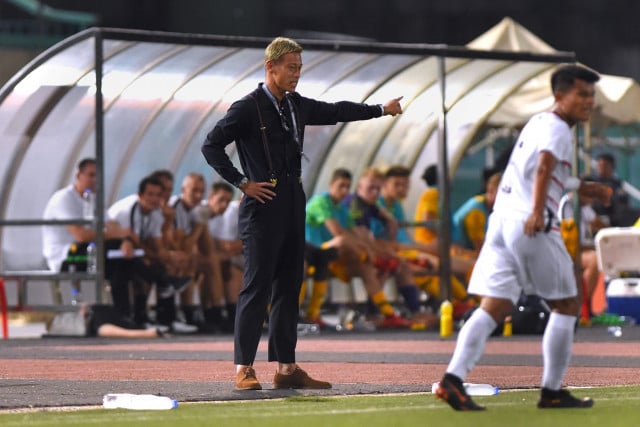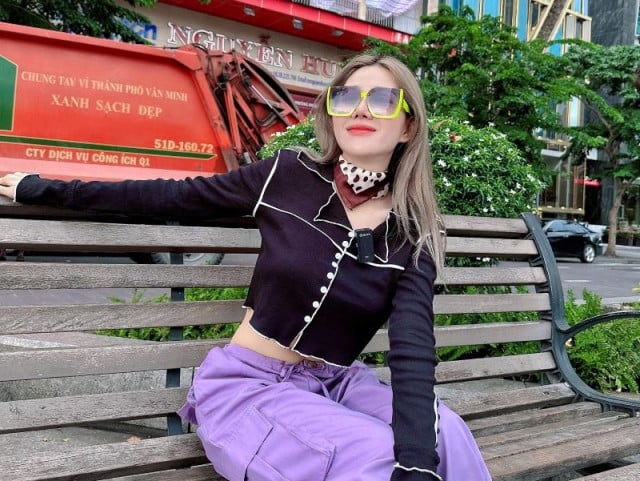 September 19, 2023 6:02 PM