Myanmar: In Time, Everything Remains but Everything Goes Away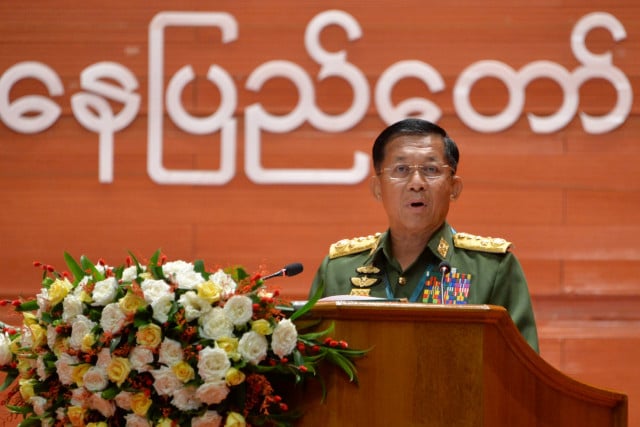 As last year, Generalissimo Min Aung Hlaing, leader of the junta that seized power in Myanmar following the military coup of February 2021, will not be invited to the 40th and 41th ASEAN Summit and Related Summits that will be held next month (November 2022) in Phnom Penh.
Cambodia, as chair of ASEAN, took this position after observing the absence of "noticeable progress" in the implementation of the junta's peace initiatives.
Even though the junta had adopted in April 2021 the Five-Point Consensus proposed by ASEAN—an immediate end to violence in the country; constructive dialogue among all parties concerned; the appointment of an ASEAN special envoy to Myanmar to facilitate dialogue; provision of humanitarian assistance by ASEAN; and a visit by the special envoy to Myanmar—the junta did not hesitate to execute four pro-democracy activists accused of terrorism in July 2022.
Suffice to say that Myanmar's willingness for a genuine dialogue with anyone is lower than zero as is lower than zero that country's consideration for ASEAN's efforts to reach a solution negotiated between its military rulers and its opposition whose leader Aung San Suu Kyi, who had been governing the country prior to the coup, has been sentenced to multiple prison terms.
There is no reason to be surprised. The leaders of the junta know very well that, one day, they will be swept away by History. It's only a matter of time. They also know that ASEAN, whose doctrine of non-interference is a founding pillar, will not go much further than deprivation of summit meetings. Even if their country was excluded from ASEAN, what would this change for these people with no other goal than to stay as long as possible in power from which they will inevitably be dismissed one day with maybe, as a bonus for bad service rendered to their nation, a short jail sentence in the bargain.
Time is running out for them, and so they are buying time. That is how dictators always are.
Related Articles