Myanmar seizes stimulant drugs in two states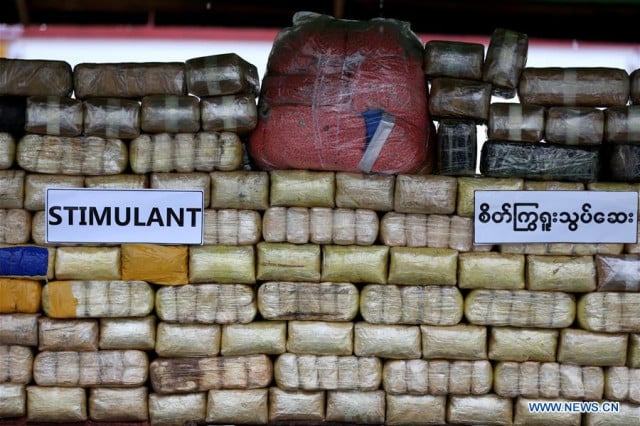 Xinhua
July 1, 2019 9:45 AM
YANGON, July 1 (Xinhua) -- Myanmar security forces have seized stimulant drugs separately in Maungtaw, western Rakhine state, and Muse, northeastern Shan state, according to local police force Monday.

During their patrol in Maungtaw on Saturday, the security force found a boat on Naaf River and asked it to stop but it ran away.
The boat was then found at the shore near U Shal Kya creek mouth with 117,200 stimulant tablets worth of 234.4 million kyats (156,200 U.S. dollars) on board.
Similarly, local anti-drug squad confiscated 4,875 stimulant tablets during a raid on a civilian house in Winenar village in the border town of Muse, Shan state on the same day.
Police have filed charges against the suspects under the country's Anti-Narcotic Drugs and Psychotropic Substances Law.
A day earlier, Myanmar authorities also seized large haul of narcotic drugs including 60,000 stimulant tablets worth 180 million kyats (120,000 U.S. dollars) in Mandalay region and 6,768 liters of controlled chemicals in Shan state.
​
Related Articles