NagaWorld Casino Employees Walk Out, Asking for Living Wages and Rehiring Union Leader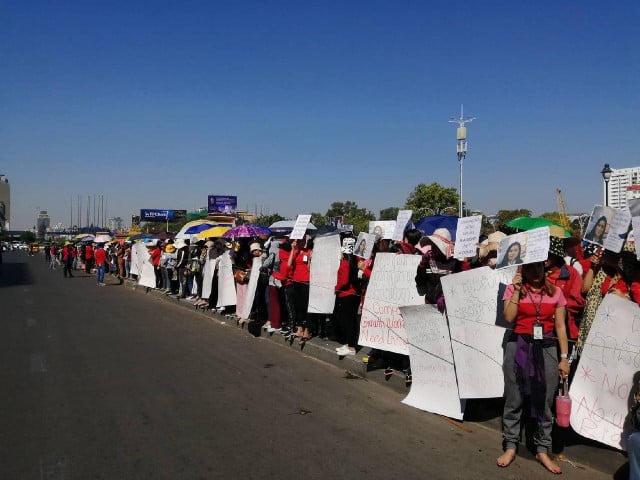 Phoung Vantha
January 10, 2020 2:11 AM
PHNOM PENH--More than 1,000 NagaWorld employees Thursday walked out of the casino located in the center of Phnom Penh, and submitted a letter requesting to allow union leader Chhim Sithar to return to work.

Calling for an end to the ongoing harassment of union members and asked to be paid living wages, the letter also requested that casino executive Florian Pastiu be removed from his position, claiming that he submitted workers to persecution, violence and harassment.
Their walkout and letter follow previous attempts to resolve the current situation, which had proved unsuccessful.
The letter listed six issues to be addressed, the crucial ones being for workers to receive living wages and having Sithar rehired as a regular employee. Sithar, who is president of the Labour Rights Supported Union of Khmer Employees at NagaWorld, was suspended without pay last September while he was campaigning for better wages for the workers employed at the casino complex.
Heng Sour, spokesman of the Ministry of Labor and Vocational Training, said that, on three previous occasions, the ministry helped with negotiations between the two parties as the ministry's role is to resolve conflicts.

NagaWorld guards line up in front of the casino entrance Thursday. Photo by Thour Thea.

"The ministry had done this and is ready to help the two parties in the future," he said. "But the result is based on both parties," he said, being willing to negotiate. The parties could not come to an agreement during their three previous meetings, he added.
The Cambodian League for the Promotion and Defense of Human Rights (Licadho) said that Sithar joined the workers on strike Thursday and met with NagaWorld representatives and the local authorities in Chamkarmon District, but that the company representatives and the workers failed to reach an agreement.
"Casino operator NagaCorp made a net profit of more than $245 million in the first half of 2019 and has an exclusive license to operate casinos in Cambodia's capital of Phnom Penh," Licadho said.
According to Licadho, the casino founder Chen Lip Keong, who is Malaysian tycoon, is believed to have a fortune worth $6 billion. He announced last year that plans are to build a $4 billion Naga 3 on the site where used to stand Phnom Penh's White Building public-housing complex.
Related Articles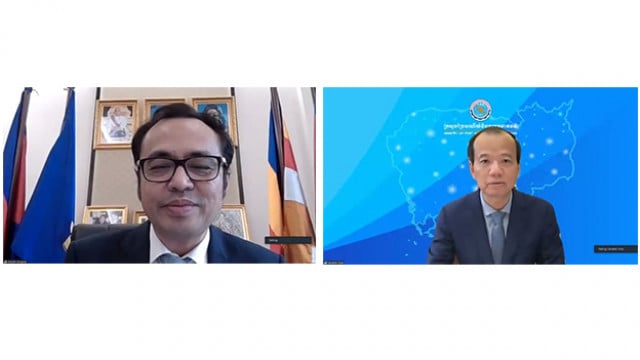 September 8, 2021 10:31 AM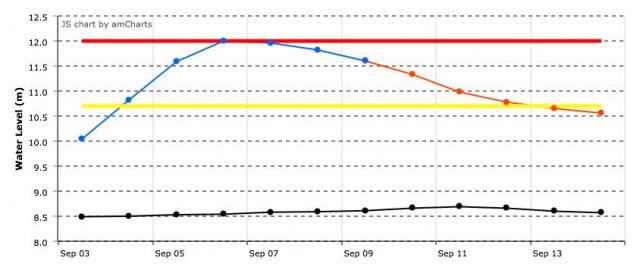 September 9, 2019 6:58 AM