NagaWorld Union Leader Chhim Sithar Arrested for Court Order Violation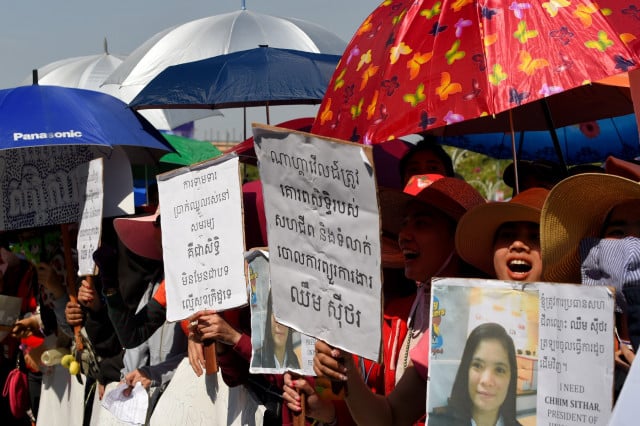 PHNOM PENH — Chhim Sithar, leader of the union at the NagaWorld casino, was arrested on Nov. 26 as she was returning from Australia.
Phnom Penh municipal police spokesman San Sok Seyha said the arrest was in accordance with the court order issued in March 2022 stipulating that Chhim Sithar was to be put under judicial supervision.
Even though she was granted bail, she was not allowed to go abroad, he said during an interview on Nov. 26.
"She went abroad, so this is a violation of the court order," Seyha said.
The Phnom Penh Municipal Police cooperated with the immigration police at the airport in order to apprehend Chhim Sithar, he said, adding that she was then sent to the Phnom Penh court.
Keo Vanthan, deputy director general and spokesman for the General Department of Immigration, could not be reached for comments.
Am Sam Ath, operations director for the human rights organization LICADHO, said in interview that Sithar was still able to use her mobile phone and provided information about her arrest to him and other civil society officials. According to an information update at the LICADHO website, she has been sent to the Correctional Center 2 prison in the afternoon on Nov. 26.
Chhim Sithar was arrested once in January 2022 but was later released. She is one of the union leaders who have led the NagaWorld strike, demanding that the company take back some of its fired employees.
The NagaWorld labor dispute started in April 2021 when 1,329 workers—many among them union members—were laid off despite the company's good financial situation. NagaCorp, which is NagaWorld's mother company, recorded $102 million in net profits in 2020.
Former NagaWorld employees went on strike in December 2021 over the dismissal of 373 employees on the grounds that the company had financially suffered during the COVID-19 outbreak.
As of Nov. 25, 249 of the 373 employees had agreed to terminate their contracts with the company and accept compensation.
The remaining 124 workers are asking the company to rehire them and to respect unions' and women's rights in accordance with Cambodia's laws.
In a meeting with more than 3,000 members of the Cambodian People's Party on Nov. 26, Prime Minister Hun Sen urged the authorities to resolve disputes between workers and factories, and employees and companies in the country.
Related Articles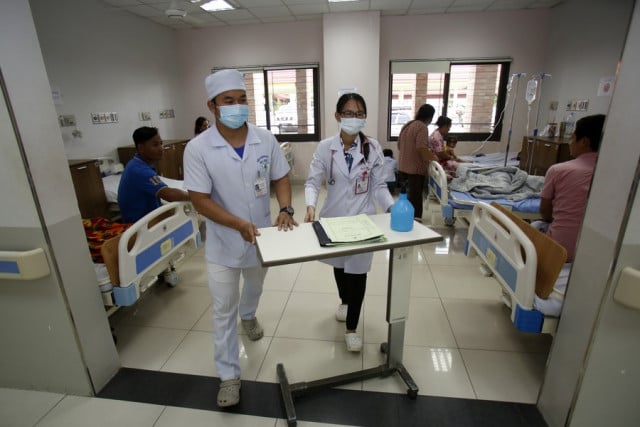 November 23, 2020 3:57 AM