National Bank to Put $100 Million Up for Auction to Stabilize Riel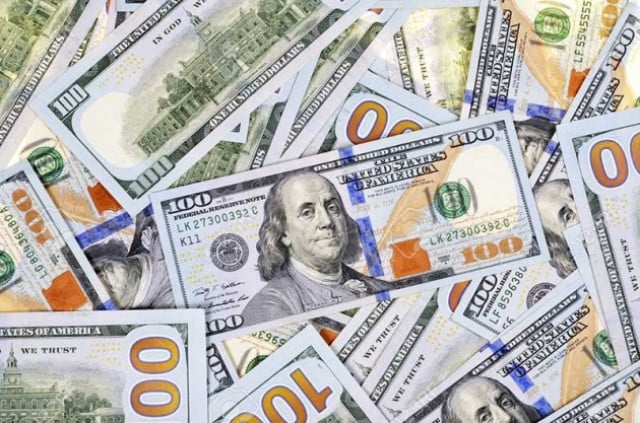 The National Bank of Cambodia is auctioning off US dollars and buying back Khmer riels from banks and finance institutions in a bid to stabilize the local currency's value against the dollar
PHNOM PENH--In a bid to stabilize the Cambodian riel's exchange rate, the National Bank of Cambodia auctioned another $20 million of US dollars on Sept. 20 as the value of the local currency continues to fall.
Since early September 2021, the National Bank of Cambodia has put some $90 million up for auction to the banking and finance sector to maintain the value of the riel, which currently sits at 4,100 riels to the dollar.
Licensed banks and microfinance institutions have been bidding, with minimum bid rates set by the National Bank of Cambodia. The bank's aim is to reduce the amount of riels in circulation to stabilize supply and demand within the market.
The strategy has won praise from the Cambodia Microfinance Association, with Kea Borann—the association's chairman—who said that the auctions could help maintain the value of the riel, but added that an exchange rate of $1 to 4,100 riels does not represent a fall in the value of the riel.
"The fluctuation of currency exchange rate is a normally occasional or seasonal trend according to high demand of Riel currency from the citizens," he said.
The fluctuation of currency exchange rate of 1 USD to 4,100 Riels is dependent on annual seasons, such as Khmer New Year, the Pchum Ben holiday and annual tax season, Borann added.
Meanwhile, In Channy, president and group managing director of ACLEDA Bank, said that the US dollar auction is beneficial for the value of riel currency in the market in accordance with national monetary policy.
"Bidding US dollar bills for riel currency is to prevent the risk of inflation," Channy explained. "This US dollar auction is the best and the most effective strategy for maintaining, increasing and stabilizing the value of Khmer riel currency, compared to that of foreign currencies, especially US dollars."
Between Sept. 2 and Sept. 20, the National Bank of Cambodia has been auctioned $90 million in US dollars to buy riels back from the market and, according to an announcement from bank, an estimated $100 million will be put up for auction in total.
Related Articles