National Events Pave Way for SEA Games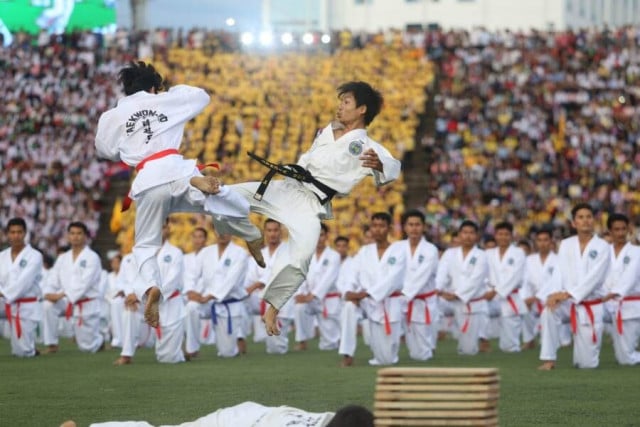 PHNOM PENH – The Ministry of Education, Youth and Sports in collaboration with the National Olympic Committee of Cambodia and the Cambodian SEA Games Organising Committee have completed preparation for the 3rd National Games which are set with some early competitions to begin on Nov. 19.

The Games are regarded as a stepping stone toward the SEA Games-ASEAN Para Games 2023 in Cambodia.
The National Games 2022 will take place officially from Nov. 21 to 30 at five destinations, including Phnom Penh and the provinces of Kep, Kampot Preah Sihanouk and Siem Reap.
Approximately 8,000 delegates, coaches and athletes are expected to join these important national games that include 38 sports federations and seven kinds of para-sports under 405 sports disciplines.
According to Vath Chamroeun, secretary-general of the National Olympic Committee of Cambodia, the opening and closing ceremonies will include activities such as traditional dancing, sports performances like martial arts and bokator, fireworks, and performances by the Royal Cambodian Armed Forces and Bodyguard Command.
Prime Minister Hun Sen and his spouse will preside over the opening and closing ceremonies of the Games at Morodok Techo National Stadium in Phnom Penh.
"The 3rd National Games is geared towards providing opportunities for all national federations to allow their national athletes to join to draw experience and further develop the capacity toward the 32nd SEA Games and the 12th ASEAN Para Games 2023 in the Kingdom," Chamrouen said.
The National Games were held in 2016 and in 2018 but were postponed in 2020 due to the COVID-19 outbreak.
Related Articles