National Love Party Leaders Score Top Jobs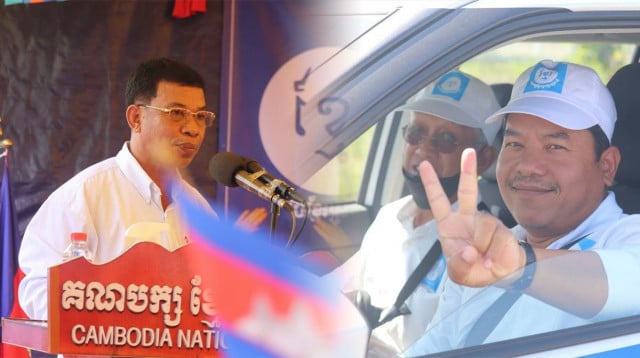 PHNOM PENH – Six former senior leaders of the Cambodia National Love Party have been given senior positions in the Ministry of Posts and Telecommunications after they joined the ruling Cambodian People's Party (CPP).
Former Cambodia National Love Party vice presidents Kong Kimhak, Kheuy Sinoeurn and Tan Tin were given positions of undersecretary of state. Sok Visol, Sok Sothea and Ang Tar got jobs with the status of director-general.
The King issued a royal decree on their appointment on August 17 at the request of Prime Minister Hun Sen.
Cambodia National Love Party president Chiv Cata posted a statement on July 19 announcing the dissolution of the party and calling for supporters to join the CPP.
"Prime Minister Hun Sen has properly led the country, which has brought peace and development to the country, so his group has no reason to remain in opposition," the statement said.
There is no information so far that Cata has been appointed to any government post.
However, his dissolution statement has not yet completely dissolved the party officially. The law on political parties says a political party may dissolve itself by decision of its general assembly in accordance with its statutes, after having cleared all its debts and liquidated all its assets.
The law says such a party should immediately notify in writing the Ministry of Interior, so that its name can be cleared from the list of political parties.
The party was formed in January 2020 by Cata and Kimhak, who were CNRP lawmakers until the party was dissolved. It won five seats in the June 5 commune elections.
Related Articles