National Road 41 Upgrade Boosts Ports Access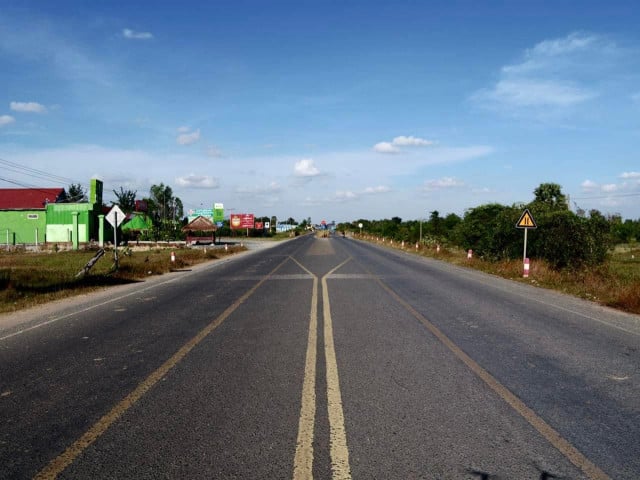 PHNOM PENH – Minister of Public Works and Transport Sun Chanthol has spoken about the significance of an upgraded National Road 41 as he attended its groundbreaking ceremony on Dec. 26.
"National Road 41 is an important economic artery for connecting to major international ports," the minister said.
The 95-kilometer restoration runs through Kandal, Kampong Speu, Takeo and Kampot provinces from the intersection of National Road 4 in Kandal province to Chum Kiri district.
The road will be widened to 12 meters with a 5cm asphalt concrete surface.
Prime Minister Hun Sen presided over the groundbreaking ceremony as Chanthol said an old bridge will be expanded. There would be 315 drains, eight speed cameras, traffic signs and safety posts.
This road connects the Kampot Multi-Purpose Port and the logistics center which is under construction, the Kampot Provincial Tourism Port and the newly built Kep-Koh Tonsay Tourism Port. The road will also link tourism sites in Sihanoukville, Kep, and Kampot provinces along National Roads 3, 4, 31 and 33.
The project will be carried out by China Bridge and Road Corporation and technically supervised by Guangzhou Wanan Technical Consulting. It is due to be completed in 2026.
Related Articles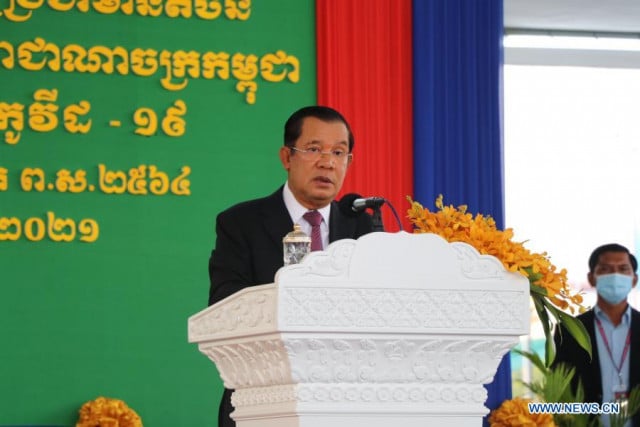 February 11, 2021 7:48 AM