"National Road Number 5" – the Side Story of a Years-Long Road Improvement Project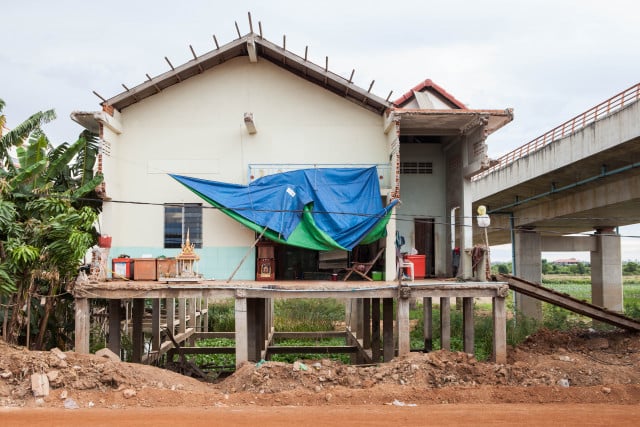 February 12, 2022 9:18 AM
Photographer Lim Sokchanlina has documented the homes that people moved away from the roadwork along this highway, hoping to one day relocate them next to it so their businesses can benefit from the increased traffic
PHNOM PENH--In March 2015, Japanese Prime Minister Shinzo Abe announced that Cambodia would receive a $160 million soft loan to help turn National Road 5 between Oudong, Battambang City and the Thai border into a highway. The announcement was made during a visit of Prime Minister Hun Sen to Japan.
According to a 2012 press release of the Japan International Cooperation Agency (JICA), which started providing improvement support for this highway in 2013, the widening of the road from two to four lanes would lead to traffic more than doubling and facilitate merchandise transport between Thailand and Cambodia. The project funded by Japan started at Oudong—Cambodia's former capital located around 35 kilometers from Phnom Penh in Kandal Province—while road improvement funding for the portion of the highway leading to the capital was provided by China. Some work along National Road 5 had been conducted in the 2000s through a loan from the Asian Development Bank.
While the 85-kilometer stretch of road between Battambang City and Sisophon City was inaugurated by Prime Minister Hun Sen on Jan. 10, 2022, a great deal remains to be done before work on National Road 5 can be declared finished—JICA had projected in 2013 that the 365-kilometer or so road project would be completed this year.
As work started in the mid-2010s, widening the road from 11 to 24 meters meant clearing the land on each side of it. And so, this project has also included the story of the thousands of people who lived along the highway and have managed the situation with the resilience of people who, throughout centuries, have found ways to adapt to change, be it political regimes, conflicts or their neighborhoods being transformed.
Among them are those who left the area to start a new life in other parts of the country. But some people chose to move their product or food stalls, homes or buildings housing restaurants, car repair shops or other businesses away from the road to make room for the highway's new lanes.
Since then, they have been waiting for the day the roadwork would finally be over so they can resettle their homes and those with businesses to fully reopen, hoping the increased traffic on the highway will enable them to make a better living than in the past.
Recording a major transition on people's lives
In 2015, Cambodian photographer Lim Sokchanlina decided to document the buildings that had been moved away from the highway's construction site. And he decided to tell the story of the difficulties people have faced during the years-long roadwork by focusing solely on the buildings rather than the people who lived in them. He meant to turn these homes into silent witnesses to people's situation and resilience.
Soon, photographing the situation along hundreds of kilometers of highway turned into a long, involved project. "First I had to observe," Sokchanlina said in interview. "There was so much activity. So which pictures you want to capture... That was the challenge: finding the conducting line, deciding what kind of image is worth capturing.
"Once I had found the style…, it was going to become quicker and more focused," he said.
Still, Sokchanlina said, "After I had decided..., it took a few more trips [to determine] what kind of houses I needed to take because there were many kinds of houses and buildings…I took them in many different ways and…later on selected."
Sokchanlina's series of photos was recently compiled into a book published in Great Britain. Entitled "National Road Number 5" and written in English and in Khmer, the book shows how buildings have fared in their temporary state and at their temporary locations over what turned out to be years, waiting for the highway to be completed.
Silent Images with Stories to Tell
Since National Road 5 was crossing rural areas, some people living along it often had plots of land or farmland behind their houses, Sokchanlina explained. So, they could actually move their houses back, even though this could mean losing parts of them.
Whether they were built on stilts or directly on the ground, moving buildings was no simple task. Especially when the structure was not that sturdy to start with.
As can be seen in Sokchanlina's images, portions of some houses such as the balcony along the first floor had to be removed, giving the buildings the appearance of having been cut in half. And while some buildings looked less affected than others, many houses big and small seemed devastated with sections missing and protruding beams supporting nothing, awaiting to be mended.
And yet, Sokchanlina said, "[p]eople kept on living, you know, in their runaway half-buildings…They renovated them and have lived in them…that's resilience, you know.
"[T]hey suffered from it and also will benefit: When the road is finished, their house is still on the main road and maybe they will gain more business," he noted.
However, this will have taken years. "[People] were compensated, but it is always not enough and not fair compensation…no matter whether or not they have accepted," Sokchanlina said. While those who left the area lost both their homes and livelihoods as they did so, many who stayed have not been able to live normally or truly run their businesses during the years of road construction.
Documenting the In-Between Phase on National Road 5
As Lim Sokchanlina explained, his photo project soon turned into a painstaking study.
From Phnom Penh where he lives, he said, "[g]enerally, it would take me a whole day, from morning to evening, to get to Battambang [city] or to get to Pursat [city]…because I would stop and open the door, take pictures, put the camera back, drive like one kilometer, see a house [that was] interesting, observe, take pictures, talk to some of the house owners.
"So every 20 or 30 minutes I would stop," Sokchanlina said. "So, when I arrived at a guesthouse at the end of a day, I would be very exhausted. Just imagine, it was maybe 4-5 hours to photograph but it would take me 8 or 9 hours to finish one trip and get the images."
Over a period of five years, he said, "I went one or two times every few months. Because I would not see too obvious changes unless I returned every few months."
In the end, the project had become a study rather than journalism or a regular photography project, Sokchanlina said.
Recording Today for Tomorrow
Born in 1987 in Preh Veng Province, Lim Sokchanlina grew up in Phnom Penh and studied economics at university. In the 2000s, he trained with French photographer Stephane Janin who was running the Popil Gallery and holding workshops in Phnom Penh.
In 2010, Sokchanlina joined artists and photographers Khvay Samnang and Vuth Lyno to launch the Sa Sa Art Projects at the White Building. Now located on Street 350 in Phnom Penh, the organization focuses on education programs, workshop and residency projects as well as exhibitions .
Sokchanlina's work has been exhibited in a number of countries—Australia, Canada, China, France, Germany, Hong Kong, Indonesia, Japan, Malaysia, New Zealand, the Philippines, Singapore, South Africa, South Korea, Taiwan, Thailand, the United States, Vietnam—as well as in Cambodia.
His series of photos "National Road Number 5" was exhibited at Art Stage Singapore in 2015 and at the Mori Art Museum in Tokyo 2017. Moreover, these photos have been published in the book entitled "National Road Number 5" by Catfish Books — a small publishing house based in Great Britain and specializing in works on Southeast Asia.
"Lina is an utterly remarkable photographer," said Charles Fox, a British photographer who lived in Cambodia in the mid-2000s and later on launched Catfish Books. "You can't say he is of this genre or that space. He moves across photography in an interesting way. And 'National Road Number 5' for me was one of these very quiet bodies of work that read a lot into practices of photography and then applied to a very Cambodian experience.
"I think it deals with complex issues in a quiet way and it speaks of a very human interaction in a clever way," Fox said.
The book's introduction was written by Caroline Ha Thuc, a French art writer and curator based in Hong Kong who specializes in Asian contemporary art.
Speaking of the scenes captured in Sokchanlina's images, she writes, "these frail structures reveal also how people can be resilient to any form of change. The open walls and windows of some houses have been partially patched with cement, bricks or simply with large plastic covers.
"Despite rubbles and pile of sand, one can feel that life is finding its way back," Ha Thuc says. "A Buddhist eating hall, photographed in 2020 and cut in half, seems to wait for monks and people to come and share a meal. The wall paintings and the sculptures inside are untouched, just like the ones from a small temple, whose portal has been destroyed."
In the late 19th century, French photographer Eugène Atget shot in Paris buildings that were about to be demolished as the city was being transformed. "[H]e beautifully captured this state of transition when everything seems to float in an uncertain in-betweenness," Ha Thuc writes.
Similarly, she says, "'National Road Number 5' depicts today's Cambodian reality captured on the edge of different time periods, ideologies and historical moments, and caught between one of these typical states of transition, with the country keeping up with globalization and its neighbors' economic growth.
"In the future, what will be the significance and interpretation of a series such as 'National Road Number 5' and what will it tell us about Cambodia," Ha Thuc added.
The book "National Road Number 5" is available in Cambodia at the shop Pichet, 19 Street 200 (Oknha Men Street) in Phnom Penh and tel.: 016-744-005.
It also is available online through Catfish Books and email: [email protected]


Related Articles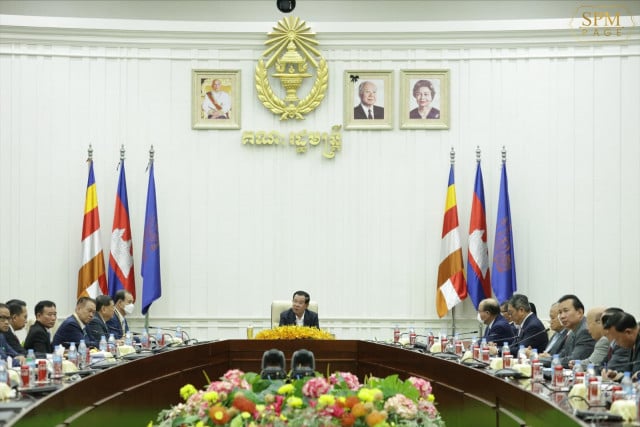 February 3, 2023 12:40 PM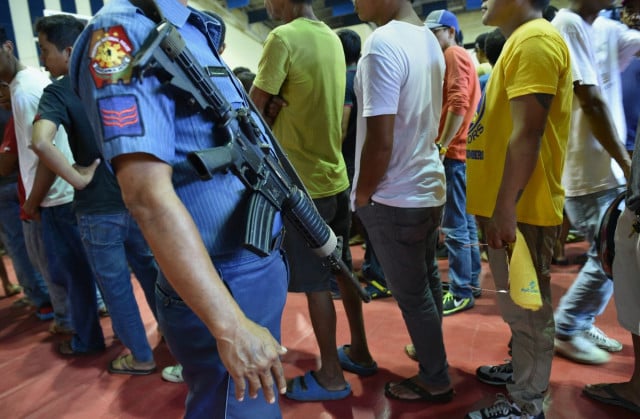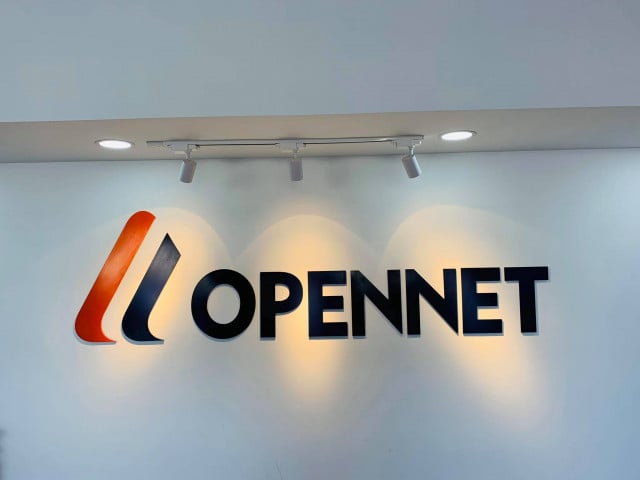 February 22, 2022 5:39 PM