National Road Safety Week – Accidents Increase as People Ignore Traffic Laws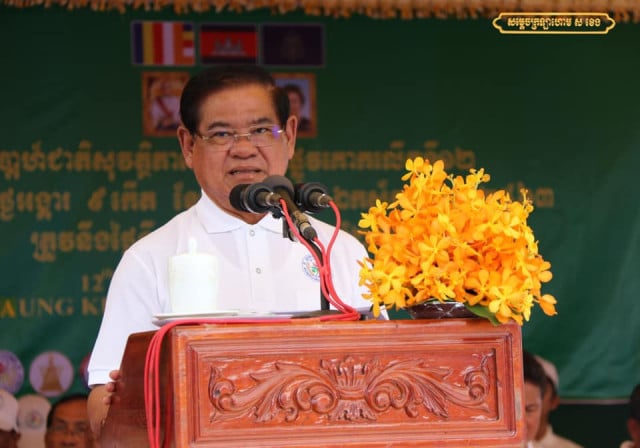 Thmey Thmey
June 11, 2019 2:47 PM
People still look down on the risks involved when traveling on the country's roads
PHNOM PENH--Cambodian Deputy Prime Minister and Minister of Interior Sar Kheng Tuesday called on people to respect traffic laws on the country's roads, deploring the fact that the number of traffic accidents has nearly tripled in the first three months of the year compared to the same period last year.

Speaking in Tboung Khmum province at the opening ceremony of the 12th National Road Safety Week, Kheng said that there were 1,076 traffic accidents in the first three months of 2019, which is 31 percent more than during the same period last year.
"This can signal that the respect for traffic laws among our people when travelling seems to be declining." Kheng said.
According to a Ministry of Interior report, these accidents cost the lives of 513 people, which is 7 percent more casualties than during the first three months of 2018, and the number of people injured jumped by 29 percent, totaling 1,592, he said.
"The risk of traffic accidents increases because our people who use the roads don't respect the laws, are careless, lack tolerance and also don't pay attention to traffic laws," Kheng said. Drunk driving, drug use as well as the increasing number of vehicles on the roads contribute to the increasing number of accidents, he added.
"This tells us that the situation is getting worst as people have not changed their behavior…even though all stakeholders have tried to work together to reduce traffic accidents by raising awareness of road safety," the institute for Road Safety Deputy Director Kong Ratanak told Thmey Thmey. "This is because our traffic safety education remains less effective [than hoped for]."
Most people pay little attention to traffic issues, laws and regulations, and often look down on the risks involved when traveling on the country's roads, he said.
A situation requiring multiple remedies
The 12th National Road Safety Week happened to be launched days after this year's biggest road accident that took place in Kampong Speu province, costing the life of 11 people and leaving four others injured.
When asked how to address the situation, Ratanak said that this requires working on several fronts.
"First, we need to continue the road safety education [program]," he said. "Second, we also have to work on engineering elements, which include road designs, low-speed signs, other traffic signs and signals. The third solution is to strictly enforce traffic laws and regulations, which ensures that people are afraid of violating the laws."
One of the biggest challenges is the fact that law enforcement resources and investment in road-safety solutions are limited, Ratanak said.
"The number of traffic police officers is disproportionate to the size of the population, and the investment into promoting road safety also remains relatively low," he said. "The accidents could cost us $350 million a year but the amount of investment in road safety is only around 10 percent of this."
Related Articles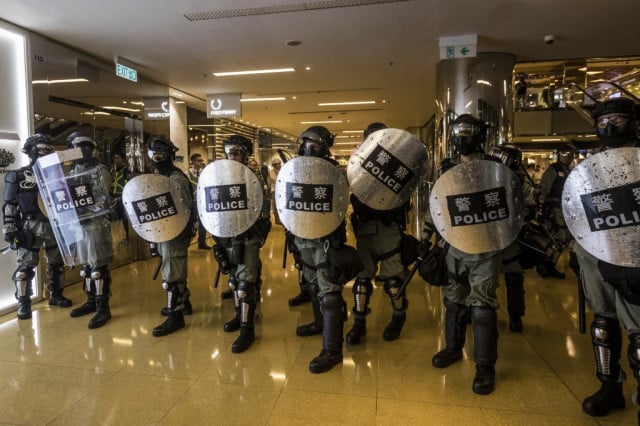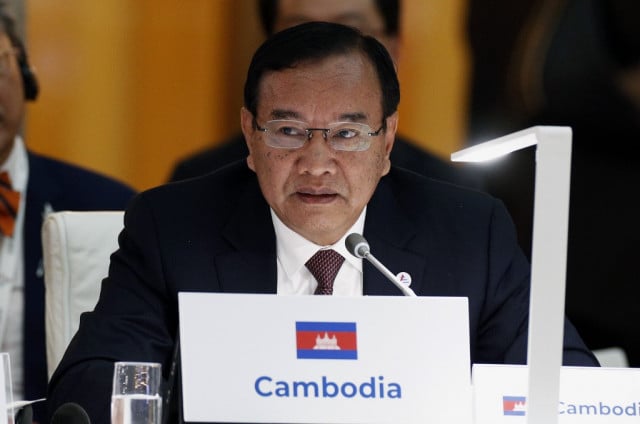 September 19, 2020 10:46 AM