Nationwide Hand-Hygiene Campaign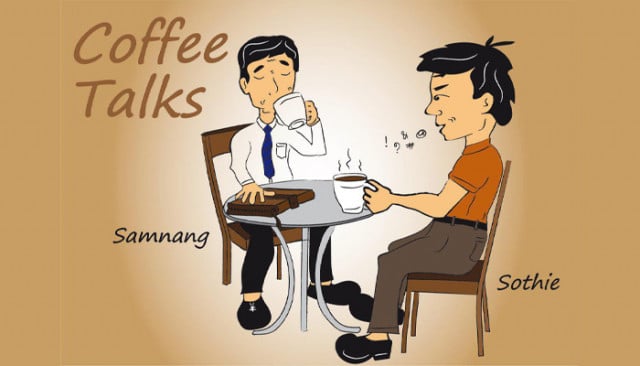 From government buildings and schools, to markets, stores and restaurants
Sothie and Samnang have not stopped discussing measures for the prevention of the coronavirus disease 2019 (COVID-19) in Cambodia. These two friends believe in promoting "protectiveness" rather than worrying this might prompt panic among the public, as they discussed in a café a few days ago.
Samnang: I really wish that this COVID-19 outbreak in Cambodia could be contained and limited to those five confirmed cases. However, active measures such as washing hands regularly and sneezing in tissue paper or one's elbow must be taken seriously and done systematically.

Sothie: I know what you mean and agree with that! At the entrance of every ministry and department building, university and school, store big and small, management should make it a priority of having hand sanitizer available. There should be always be soap and hygiene procedures in place in waiting rooms and bathrooms. These same measures must also be implemented in restaurants.

Samnang: The private sector should take similar measures. Employers may also want to explain to their employees how to protect themselves at work as well as at home.

Sothie: Proactive measures like these at all levels—individual, community and country—is a very good approach. I believe that this projects confidence and reassures the general public rather than produce any negative reaction. I think that, by doing this, more and more people will stay alert and attentive to practices for personal and public hygiene. Moreover, this will make people understand that Cambodia is paying close attention to public health.
After their discussion, Sothie walked straight to the bottle of hand-sanitizer gel in the café and thoroughly rub gel all over his hands. He also asked the Café owner not to forget to clean the coffee table after they leave.


Related Articles