Navigation Careers Open for Cambodian Students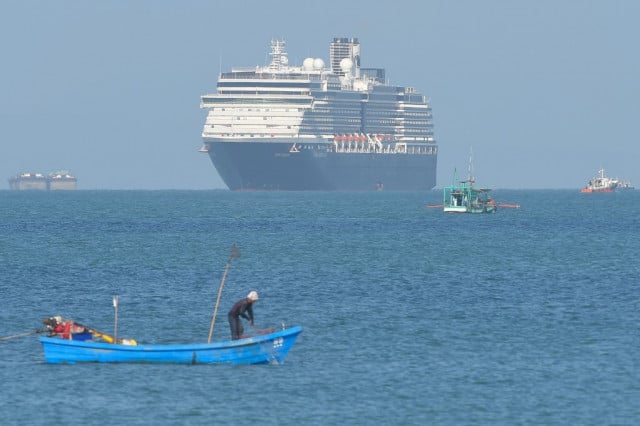 Course offers key resource for shipping industry
PHNOM PENH--Cambodia's expanding economy has created a demand for trained professionals to guide vessels through the country's waterways.
Last year, a bachelor's degree in navigation in Cambodia was established for the first time.
Techo Sen Institute of Public Works and Transport accepts 25 students to study the major per year at an annual cost of $600 for tuition.
There is high demand for professional navigators and this is expected to continue amid the country's bustling transport sector. Human resources in the maritime navigation sector will contribute to waterway transport development.
Course coordinator Soy Sereysovathanak said the degree aims to build human resources and give Cambodian students a chance to contribute to the transport sector.
"Navigation professionals are in high demand," he said. "This is the first time the institute has provided the opportunity for Cambodian students to study a waterway transportation course. Most students in this major are males."
The four-year course is divided into two key skills – helms manship and inspection of ship machinery and electrical and technical systems.
Students will get the chance of an internship at Phnom Penh Port or Sihanoukville Autonomous Port.
They can also pursue their study in this field or work abroad.
"Not only does this major help them get a job in the navigation sector in other countries, but it also helps them get a position as an international helmsman or ship captain," he added.
Related Articles
September 1, 2021 3:24 PM