Nearly 2,000 Foreign Nationals Are in Jail in the Country, Cambodian Authorities Say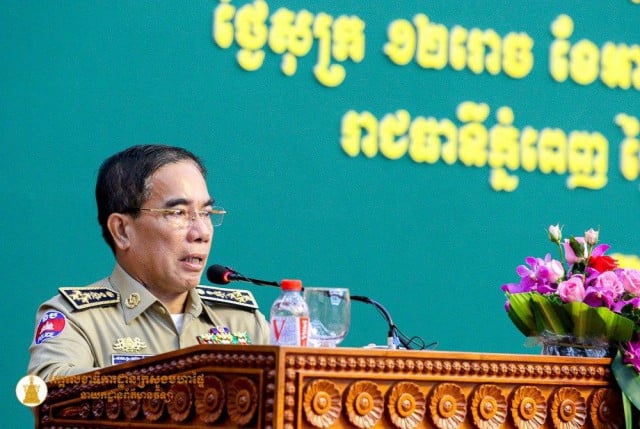 Phoung Vantha
July 18, 2020 7:14 AM
As of the end of June, 160,000 foreigners were living in Cambodia

PHNOM PENH—The General Department of Immigration said on July 17 that, as of last June, a total of 1,874 foreigners from 45 nationalities were incarcerated in prisons nationwide.

In a report posted on its Facebook page, the department stated that the prisoners who include 249 women are as follows: 581 Vietnamese men and 168 women; 703 Chinese men and 24 women; 72 Nigerian men and one woman; and 42 Thai men and 26 women.

Regarding their status, the department said in its report that 535 men and 54 women were considered suspects; 282 men and 27 women are under accusation; 589 men and 94 women have been convicted; and 219 men and 74 women are serving prison sentences.

Among people illegally in the country, since the establishment of the General Department of Immigration in 2014 to the end of June this year, 14,259 men and 2,971 women from 104 nationalities were deported from Cambodia, the report said.

As of June, 211 foreigners had been injured in various types of accidents. Among the 100 persons who died while in the country, 54 persons passed away due to illness, 14 committed suicide, five were killed in traffic accidents, and four were murdered.

During the first six months of this year, more than 160,000 foreigners registered through the Foreigner Presence in Cambodia System as living in Cambodia. However, only 110,000 of them are currently in the country, the department said in its report.
Related Articles