NEC Accused of Commune Polls Bias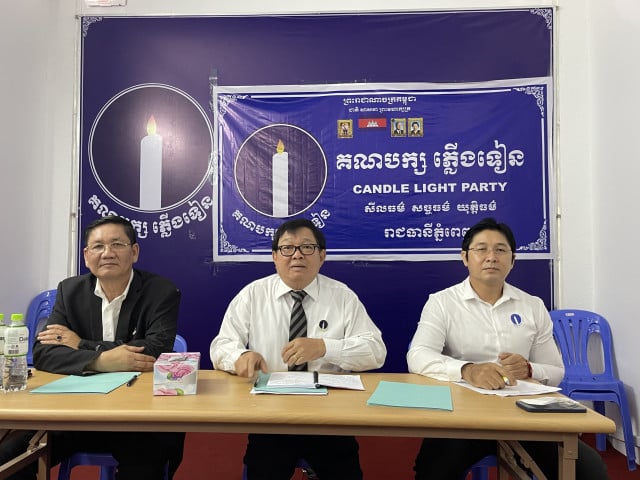 Candlelight Party says candidates barred wrongly
PHNOM PENH – The Candlelight Party has accused the National Election Committee (NEC) of removing up to 200 of their commune candidates for political reasons. The party said the NEC cited irregularities but had not examined each case closely.
Party vice president Thach Setha said the NEC had deleted the list of about 10 communes, with 10 to 20 candidates in each commune. Some candidates had asked to withdraw because of the action, which put them under pressure and intimidation.
"The decision of the NEC is not fair and in political interests. Deletion of the list of candidates is equal to dissolving our party in that commune," Setha said.
NEC spokesman Hang Puthea denied political bias. He said complaints against candidates were examined individually and complaints about the delisting of candidates in communes were being considered.
"The deletion of these lists is because it was found that representatives of the party helped to fill out the documents for illiterate people to run as candidates," he said.
However, a party spokesman said the NEC should not make such a decision. If the NEC found irregularities about any candidate, it should delete only that candidate and not the whole list.
Setha said a party candidate in Kampong Cham province was accused of being illiterate and not living in the commune where he was running.
But it appeared that the candidate has a bachelor's degree and has a home in the commune. However, the NEC did not investigate this and decided to delete the list.
He said some candidates were threatened with the loss of cards given to poor people and the loss of services. They had been spoken to many times, so they decided to withdraw.
Hang Puthea maintained that the NEC had found that the Kampong Cham candidate did not reside in the commune where the photo was taken. The NEC would not stand for this.
The NEC had deleted the list in nine Candlelight Party communes, one Khmer Will Party commune list and one of the Beehive Social Democratic Party.
The NEC said the decisions to delete the lists were made on the grounds that they did not meet the conditions and deadlines, as party representatives knew the candidates were illiterate but still helped them to run.

The Candlelight Party is preparing to meet with the NEC to discuss the issues.
Related Articles