Nepal premier invites Cambodians to Buddha's birthplace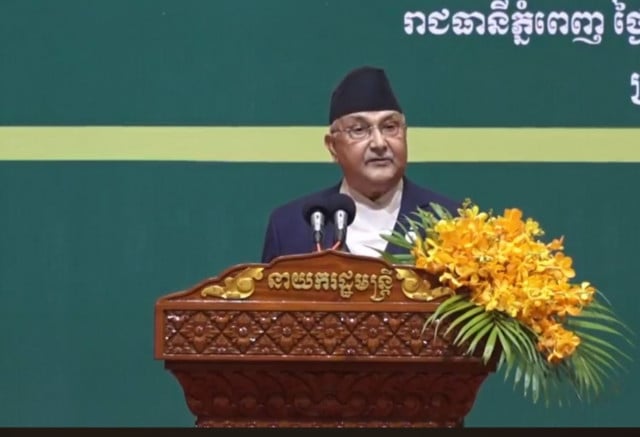 Thmey Thmey
May 14, 2019 10:07 AM
Lumbini to be developed as 'city of world peace, harmony and understanding' with international airport scheduled to open later this year

PHNOM PENH — Nepalese Prime Minister K.P. Sharma Oli appealed to Cambodians Tuesday to visit the Buddhist pilgrimage site of Lumbini in Nepal, the birthplace of Siddhartha Gautama.

"We would like to welcome more and more sisters and brothers from Cambodia to Lumbini," he said during a business forum with Prime Minister Hun Sen.
K.P. Oli said the an international airport was scheduled to start operating towards the end of this year at Bhairahawa, located 22 kilometres east of Lumbini.
"We are talking in a positive way to establish direct air connection between our two countries. This will greatly facilitate the travel of Buddhist pilgrims and other visitors to Lumbini," the prime minister said.
Plans for International Day of Vesak
K.P. Oli said the Nepalese government was also planning to host an International Day of Vesak in Lumbini.
"I request Prime Minister Samdech Hun Sen to support our bid and also encourage citizens of this country to visit Nepal," he said.
"We are firmly committed to the development of Lumbini to make it a city of world peace, harmony and understanding."
Related Articles