New Cases of COVID-19 Are Detected among People Coming from Outside the Country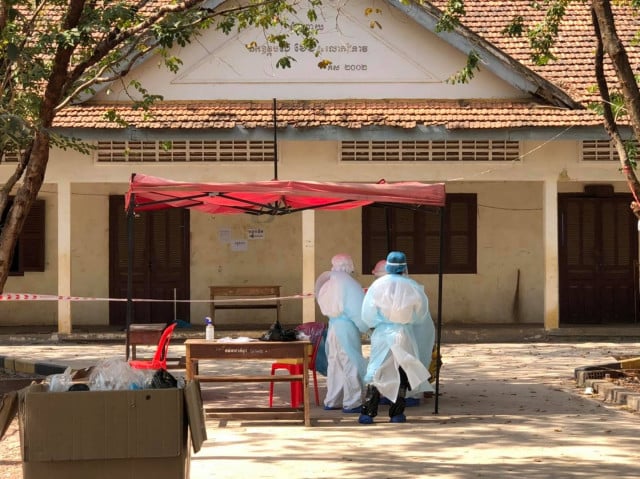 Phoung Vantha
January 14, 2021 5:16 AM
As students in four provinces are prevented from going back to their schools that now serve as quarantine centers
PHNOM PENH--The Ministry of Health has identified 13 new cases of COVID-19 involving eight Cambodians returning from Thailand where they were employed and five people who arrived in the country on international flights.
Two of the migrant workers are women, respectively 22 and 38 years old, from Siem Reap Province who came back to the country on Jan. 11, 2021, the ministry said in a press release on Jan. 14. Two men and three women, whose age ranges from 22 to 29 years old, are from Banteay Meanchey Province and also returned to Cambodia on Jan. 11. These seven patients are now under treatment at the Banteay Meanchey Province Referral Hospital.
The eight worker is a 36-year-old woman from Battambang Province who tested positive for the coronavirus on her second test done on the 13th day of her quarantine. She is being treated at the Battambang Provincial Referral Hospital.
This brings to 41 the number of Cambodian migrant workers who have tested positive for COVID-19 upon their return from Thailand. One of them has since recovered from the coronavirus and been discharged from hospital, the Ministry of Health said.
The five COVID-19 patients who came from abroad on the same flight consist of two Cambodian women returning from the United States, two Indonesian men from Indonesia, and one Japanese man from Japan via South Korea. The five passengers boarded the same flight in Singapore and arrived in Cambodia on Jan. 12. They are currently being treated at the National Center for Tuberculosis and Leprosy Control in Phnom Penh.
The Ministry of Health said that the other 100 passengers who travel on the same flight from Singapore as the five patients were placed in a 14-day quarantine at hotels and the US Embassy in Phnom Penh.
According to the ministry's press release, 67 schools in Banteay Meanchey, Battambang, Oddar Meanchey and Siem Reap provinces are being used as makeshift quarantine centers, which has prevented students who were to go to those schools to do so when school year resumed on Jan. 11.
These students have been transferred to other schools and have to continue to study online, the Ministry of Health said in the press release, adding that it will be up to provincial departments of education to determine when these schools can reopen.
As of Jan. 14, the Ministry of Health said that 364,159 tests for COVID-19 had been performed in the country, which amounts to roughly 21,676 tests per million people in Cambodia, since the pandemic was triggered one year ago.
So far, only 411 cases of the coronavirus have been detected in the country. Among them, 377 patients have recovered while 34 remain hospitalized.
Related Articles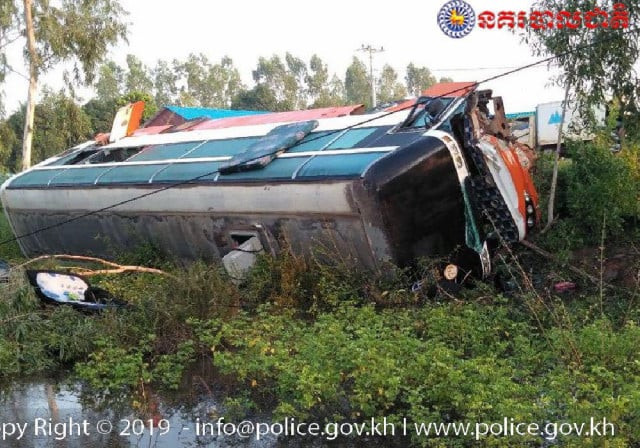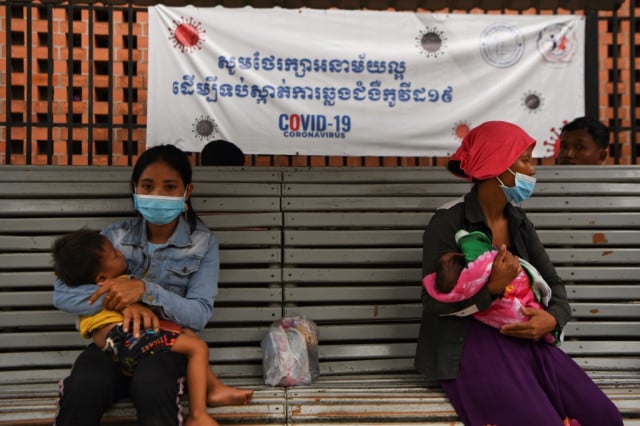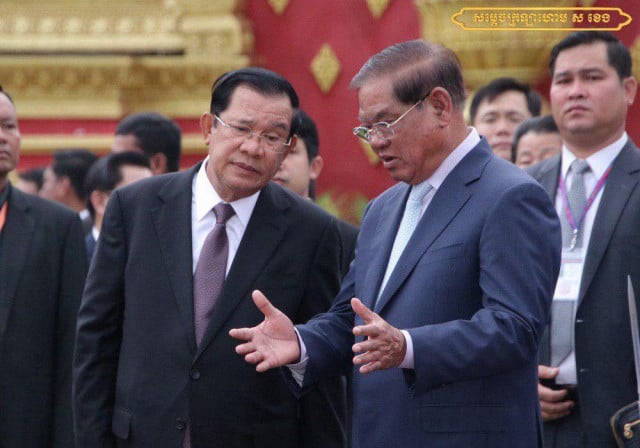 November 13, 2019 12:42 PM