New Cases of COVID-19 Found in Siem Reap and Phnom Penh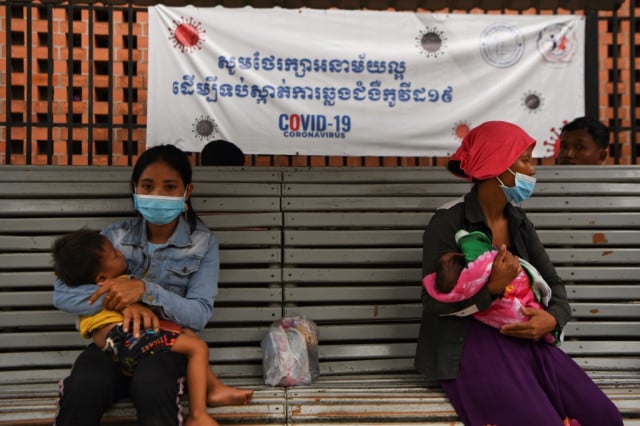 Phoung Vantha
October 5, 2020 3:53 AM
The Ministry of Health has identified two people—one in Siem Reap and one in Phnom Penh—who have tested positive for COVID-19.
PHNOM PENH--The Ministry of Health announced on Monday (Oct. 5) that authorities have identified two more cases of COVID-19.
The ministry said that a 27-year-old Frenchman staying in Siem Reap has tested positive for the virus after traveling from France via Singapore. He arrived in Phnom Penh on Sept. 20 where he initially tested negative, but on Sept. 22 he took a Larryta Express bus to Siem Reap.
On Oct. 3, he tested positive for COVID-19 and is now being treated at the Siem Reap Provincial Referral Hospital. Three other people were in the minibus with the Frenchman, including two passengers and the driver. All three are now being monitored by the Health Ministry.
Likewise, the other 98 passengers who flew with the Frenchman are also being monitored, although according to the health authorities, all those who believed to have had direct contact with the Frenchman have since tested negative.
Meanwhile in Phnom Penh, a 34-year-old Indian woman tested positive for COVID-19 on her 13th day of quarantine. She flew from Delhi and arrived in Cambodia on Sept. 20 where she and her two children were quarantined in a hotel.
Her initial tests showed no trace of the virus, but a new test on Oct. 3 revealed she had contracted COVID-19. While the woman has been transferred to Khmer-Soviet Hospital for treatment, her family will remain in quarantine.
There were 84 people aboard the same flight as her, the ministry said.
As of Oct. 5, Cambodia has recorded a total of 280 COVID-19 cases, with 275 patients having recovered and five who remain hospitalized.
Related Articles
February 18, 2020 3:02 AM